On The Spot: PTSO bringing Halloween spirit to teachers lounge (with video)
Josh Brock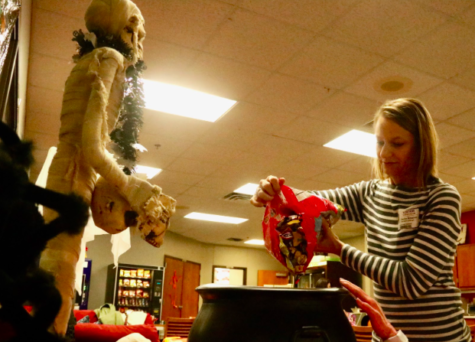 The Parent Teacher Student Organization's (PTSO) hospitality committee recognizes teachers' hard work and contributions to Coppell High School every year with the annual Cauldrons of Candy luncheon. 
Candy and decorations were put in the CHS teachers' lounge today during second period and will be restocked tomorrow on Halloween.
"I feel blessed to be able to give back to our teachers," PTSO hospitality coordinator Denise Roemer said. "[PTSO] hopes to give back to the teachers and support them, because they do so much everyday to help our students."
Roemer has been in the PTSO for four years and her two kids, sophomore Jake and senior Alyssa, both attend CHS.
"Everything at [CHS] is driven by and works because of everything the teachers do," Coppell ISD Board of Trustees secretary Nichole Bentley said. "We hope that [Cauldrons of Candy] can brighten teachers' days and make sure they know that we appreciate them."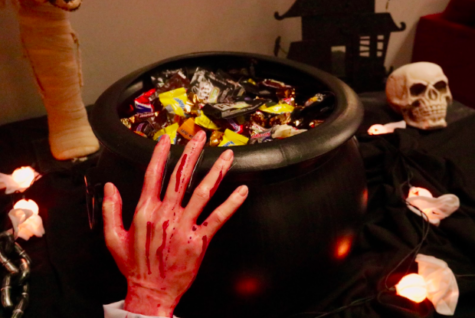 In addition to being secretary of the board, Bentley is a mother to four and serves on the PTSO hospitality committee. Her son, Jackson Briscoe, is currently a senior at CHS.
"Teachers always look forward to luncheons done by the PTSO," CHS special education teacher Gene Eitelman said. "I'm first in line and go through the line multiple times a day when these luncheons are held."
The PTSO carries its spirit of giving back to teachers throughout each school year, holding quarterly luncheons in the teachers' lounge. 
"Putting on luncheons every quarter and serving teachers is a passion for everyone on the PTSO and I," Roemer said. "The [PTSO] connects students, parents and teachers together and creates a way to recognize the work we all do for each other in making the school a better, more welcoming place."
Follow Emma (@emmameehan_) and @CHSCampusNews on Twitter.
About the Contributors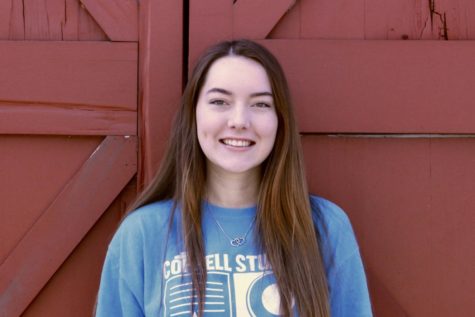 Emma Meehan, Staff Writer
Emma is a senior and second-year writer on staff. She likes to read about politics and history, hang out with friends and do yoga. You can reach her at...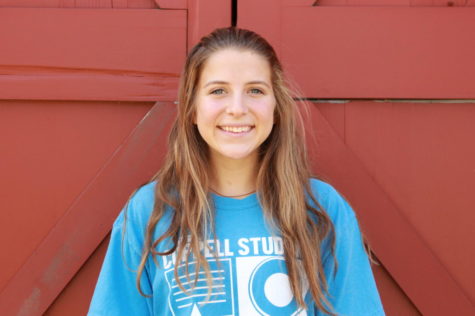 Sydney Rowe, Staff Writer/Photographer
Sydney is a senior and is a second-year writer and photographer on staff. She enjoys being active and going to new places in her free time. In school,...