"Remember When in Coppell" homecoming gives chance to celebrate a night to never forget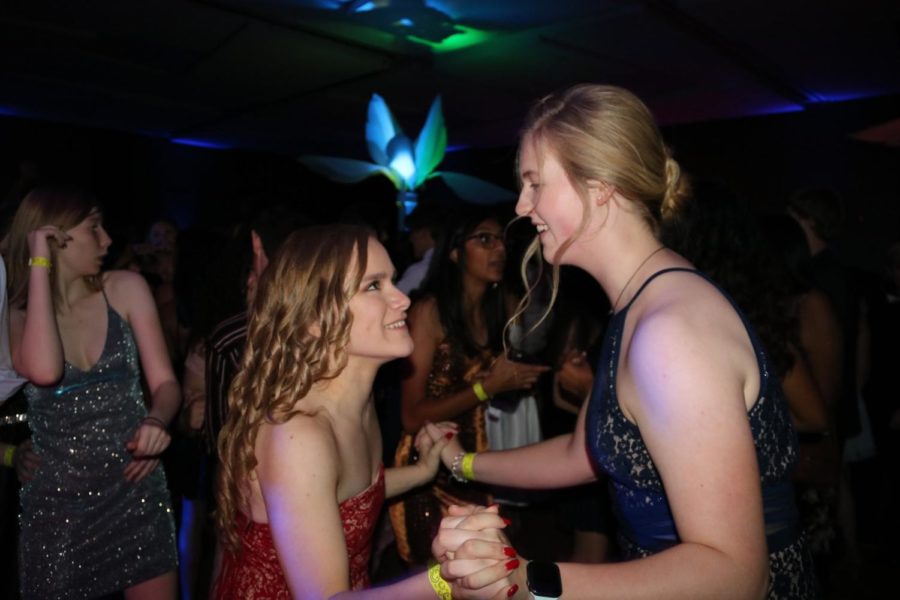 IRVING- From the first ever Coppell community homecoming pep rally, to creative spirit week outfits, the football home game and, of course, mums, garters and proposals, homecoming week was packed with celebrations. 
The week culminated with a celebratory homecoming dance on Saturday.
At the Irving Convention Center, students begin up a series of escalators and are eventually greeted by Coppell teachers who instruct them to walk across a red carpet. Then, they receive yellow wristbands that are detailed with images of smiley faces to set an already joyful mood for the dance. 
With these wristbands, students are permitted to enter the dark dance room. The dance officially starts at 8 p.m. The lights are out inside the room, but there are colorful lights all around from the DJ, photo booth and decorations. There were tall light-up palm trees on each corner of the dance floor. Tables on either side of the dance floor provided an area for students to eat and chat.
The energy was high at the dance. At one point students formed a circle around one student dancing in the middle, just like in the movies. Students were jumping, dancing and singing excitedly, some teachers even joined in on the fun and danced for a few songs.
The music at the dance consisted of current hip-hop music and some throwbacks, with a few slow songs as well. 
"[The music] is good, it's up to trend and I enjoy it," CHS9 student Ana Lichtenstein said. "There's also music that we danced to like 'Cupid's Shuffle', a good throwback."
Students were either jumping along to the beat of hip-hop songs or singing along to the sentimental slow songs while some couples danced together. 
"Right now the music is kind of slow, but it seems as though everybody's been liking it, they're really pumped up," CHS senior Gabrielle Gordon said.
Mixed into the playlist, there were some just-for-fun songs for everyone to let loose and jokingly dance to.
"Sometimes they play some memes like 'Old Town Road', but it's mostly rap and electronic music," CHS senior Gabriel Slater said.
Many freshmen and other newcomers were experiencing the dance for the first time ever. 
"It's better than middle school socials. [This is a] nice venue too," Lichtenstein said.
However, there are many attendees who have come to the dance year after year.
"It's pretty much the same as the last three years, it's loud and you get pushed around, but it's still fun," said Slater, who attended his fourth homecoming dance.
Outside of the dance room, there were games to play like Connect 4, basketball and foosball. When students needed a break from the dance, they could walk outside and play with their friends where the lights were on.
"I was excited about the giant Connect 4 just because it's so large," Slater said.
With all of the build up during the week, a high expectation was set for the dance. 
"The homecoming dance does meet up to my expectations. I expected a big crowd, everybody jumping and just having fun," Gordon said.
The principal of Coppell High School also attended the dance as a chaperone and also had expectations for the dance. 
"It went over my expectations. Everybody acted the way that they were supposed to, enjoyed the night and had a great time. I appreciate student council and [Student Council sponsor Jonathan Denton] for all they did to put this together and give us a great homecoming. It was a great end to the week," CHS Principal Laura Springer said.
 Besides games and music, one of the main attractions at the dance was the photo booth, which consists of a ring light and a tablet to send pictures taken to an email or phone number.
"I like that we don't have to print [the pictures] out and that we can just send the picture to our phones. You just put in your number, email and you get it right away," Gordon said.
There was an abundant amount of mini gourmet cupcakes and home baked cookies to eat at the dance. Varied flavors of cupcakes included watermelon frosting, vanilla and chocolate. 
"The food's not amazing. [When I was a] freshman the food was better than this," Slater said.
Chaperones and teachers reminded students to call their parents to pick them up while the last few songs played on the dance floor.
After the dance, Springer reflected about her experience chaperoning at the dance for the first time as the principal of Coppell High School.
"[My favorite part was] watching the kids dance, have fun together and enjoy the evening. That meant the world to me," Springer said.
At approximately 11:30 p.m. students flooded out of the Irving Convention Center with new memories that will forever remind them of their teenagehood as a Coppell high schooler.
About the Contributors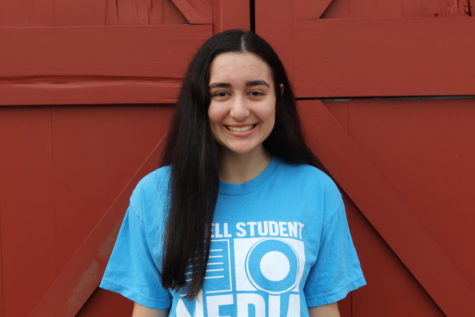 Victoria Hertel, Staff Writer
Victoria is a senior and the Student Life Editor on The Sidekick. Outside of school, she dances ballet at the Ballet Academy of Texas. She enjoys running,...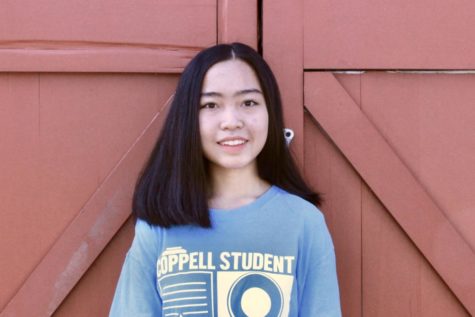 Tracy Tran, Photo Assignment Editor
Tracy is a junior and the Photo Assignment Editor for The Sidekick. She loves to spend quality time with friends, try new foods and volunteer. You can...