McMurry receives recognition as first Substitute Teacher of the Month
As the former mayor of Carrollton, Ky., substitute teacher Gene McMurry is used to having a community depend on him. This did not change when he moved to Coppell in 2015 and signed up for substitute teaching.
McMurry, Coppell ISD's September Substitute Teacher of the Month, primarily substitutes for Special Education (SPED) classes. Out of 273 substitute teachers employed by CISD, McMurry is the first to receive this award.
After a short orientation session in the summer of 2015, McMurry started substituting that October. He attributes his decision to teach SPED to an encounter he had at his orientation.
"The lady who was training us said, 'If you really want to stay busy, put down [that] you would do substitute teaching in special education,'" McMurry said. "I did, and she was not lying. I have been busy ever since."
Since, McMurry's willingness to take up any job available broadened his substituting opportunities. He is now a familiar face in Coppell High School's SPED classes. 
"[McMurry] is very flexible," SPED teacher Eddie Beal said. "He's not afraid to try different things he hasn't done before."
McMurry's dependability, along with his flexibility, allows him to develop strong relationships. His fondness for the administration and students at Coppell motivates him to drive an hour and a half to work each day.
"I just love the people I work with and the school administration," McMurry said. "They're some of the most dedicated, concerned personnel at Coppell I've ever met."
The administration at Coppell makes substitute teaching easier for McMurry. Substitute teaching is not a simple job, as the teachers interact with different students and teach different subjects every day. In order to accommodate this, substitute teachers need to be open to new experiences.
"They need to have an open mind and understand [the kids'] perspective in order for everything to mesh," CISD substitute coordinator Kristine Phillips said.
McMurry's sincerity when substituting helps him in daily interactions with his students, whether he is teaching a highly structured class like those in the SPED department, or a general education class.
"He's got a gentle heart that really comes out while he's subbing," Phillips said. "He's very deserving of [this award]."
McMurry approaches substituting SPED classes with genuine concern and kindness. 
"If I had a special ed student, I would want somebody who cared and was concerned to work with those students," McMurry said. "I have the ability to do that, so it's my responsibility."
Follow Trisha (@trishatluri) and @CHSCampusNews on Twitter.
About the Contributors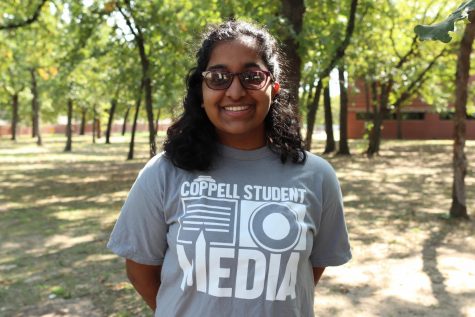 Trisha Atluri, Advertising/Circulation Manager
Trisha is a junior at Coppell High School and the advertising/circulation manager for The Sidekick. She enjoys playing ukulele and discovering new music...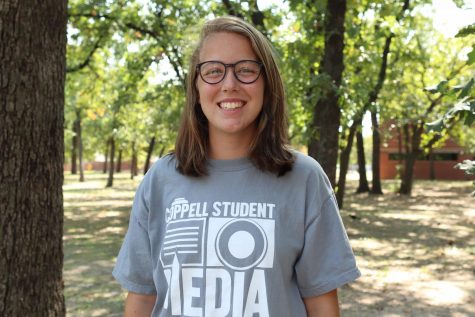 Samantha Freeman, Executive Design Editor
Samantha Freeman is a senior and the executive design editor of The Sidekick. She is on the Coppell High School varsity tennis team and has been playing...