Newsum pursuing golf, integrating sports with management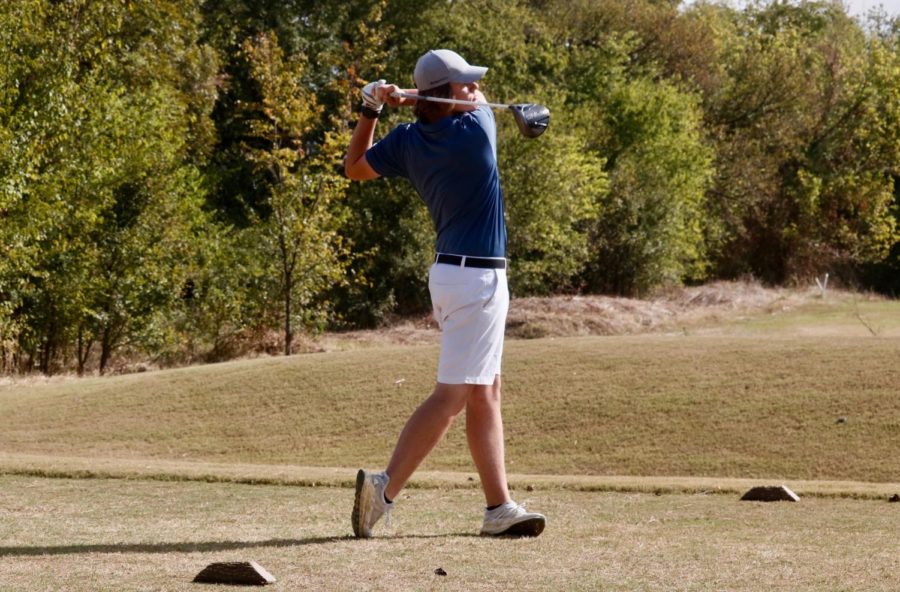 From the day his father bought him a plastic set of clubs to the day he got a paid internship at the Vaquero Country Club, what started as a hobby for Coppell senior Jackson Newsum has grown to reveal a deeper love.
Ever since he was 2, Newsum has been immersed in the world of golf. Throughout the years, his experiences with the sport have shown him the importance of hard work and dedication. His love for golf has intensified throughout his childhood, and ultimately shaped his personality. 
Today, Newsum aspires to pursue golf beyond high school and build a career as a professional golf course manager.
"Golf is what I want to do for the rest of my life," Newsum said. "It's a calming ground for [me] to have fun with people and have a community."
Newsum's goals do not come as a surprise to his family, which has long noted his rising enthusiasm for the sport. From simply hitting balls with his dad to becoming a member of the Coppell varsity boys team, his determination is evidence of a deep rooted passion.
"As a child, he liked to play golf at a very young age" Darcey Newsum, Jackson's Mother, said. "He loved to watch it on TV, he loved to be playing, he just loved being around it."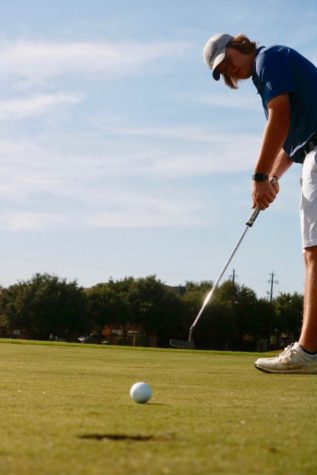 That love inspired Jackson to focus on golf even more. The summer after his sophomore year, he got accepted into a paid internship at Vaquero Country Club. There, Jackson discovered a passion for teaching and started considering careers within the industry. While researching potential colleges, he came across the perfect option: The Professional Golf Management program at the University of Nevada Las Vegas.
The PGM program, which is only available in 18 schools across the country, focuses on teaching management skills. Students learn to manage golf courses and tournaments while learning how to teach golf as well. The program incorporates Jackson's passion for golf with business and education. The location is also to his advantage, as his grandparents live in Las Vegas.
"UNLV is the best option because of family, it's easy to get into and it's a nice city," Jackson said. "The program broadens your horizons and allows you to go into different paths of the golf industry. There are so many so many different career paths in the golf industry, it's crazy to narrow it down to teaching. This [program] is going to give me a huge step in that direction."
However, coming to this decision was not easy. 
In elementary school, Jackson did not have any friends in golf. From sixth to eighth grade, he quit golf to play basketball, which all of his friends played. However, golf was an irresistible force in Jackson's life. Coming into high school, he quit team sports to focus on golf full time. As a freshman on the team, Jackson's outlook on golf changed for the positive. Throughout the years, he instilled the same attitudes in his teammates, being an inspiring presence on the course.
"He motivates us really well, because in golf there are a lot of ups and downs, and Jackson tries to stay positive and happy on and off the course," CHS sophomore Alex Ahn said. "He likes to talk with people and interact with them."
Jackson's spirit inspires him to move past challenges in order to pursue his goals. His experience in teaching and his natural knack for leadership allows him to pursue a career as a professional golf course manager
"Just follow your dreams, and if that's being in golf, a sport that you love, and teaching others a sport that you love, there's nothing more fun than that," Mrs. Newsum said. "To be able to share your love of something with other people, that's a great thing."
Follow Avani @AvaniKashyap03 and @SidekickSports on Twitter
About the Contributors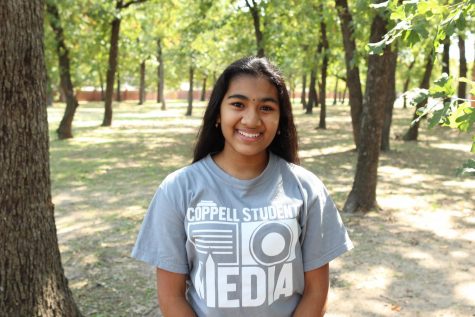 Avani Kashyap, Daily News/Assignment Editor
Avani Kashyap is a senior and the Daily News/Assignment Editor for The Sidekick. She loves animals and you can find her talking about her dog all day....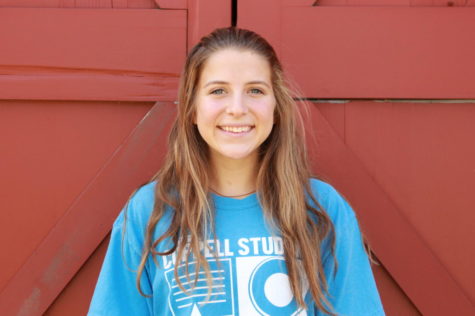 Sydney Rowe, Staff Writer/Photographer
Sydney is a senior and is a second-year writer and photographer on staff. She enjoys being active and going to new places in her free time. In school,...