Q&A: How band defines Sangerhausen's sense of identity
Music has always played an important role in Coppell High School senior Emilie Sangerhausen's life. She has done band since middle school, and is on her seventh year in band.  
What made you join band? 
During elementary school, I started having experience with music and performing. I wanted to have that chance with my own instrument, which is why I thought band was a good opportunity to further explore the world of music.
What instrument do you play and why?
I picked the clarinet, which is an instrument I didn't expect to play originally. When I heard a musician who came to [Denton Creek Elementary] play the clarinet, I thought, "Wow, this instrument is just for me."
How did it feel when you first started band?
When I first started band, it was something really exciting to me. I had never touched a clarinet before, and it felt really expensive, which was the complete opposite experience with my elementary school-given recorder. But over time, playing an instrument has become a part of me, and I have grown to be more comfortable with my instrument. 
What is your favorite thing about band?
My favorite thing is getting to perform. In the past, I was a very closed-off type [of] person. However, throughout my years in band, I've really opened up. I love having a place in performing arts.
How does band impact you?
It has really impacted how I have grown as a person. If I was in anything else, I would have definitely been more sheltered as a person. Now, I have had the chance to have a lot more experience and to meet a lot of new people.
What does band mean to you?
It is a big part of who I am as a person and the part I play in this school and this community. It is really great being able to share the gift of music with other people.
Follow Nanette Pottoore (@nanettepottoore) and @CHSCampusNews on Twitter. 
About the Writer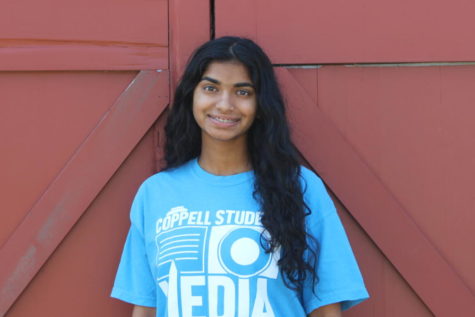 Nanette Pottoore, Staff Writer
Nanette is a senior and a first year staffer on The Sidekick. She enjoys listening to music, binge watching crime shows, and spending time with her friends...