Cowboys lose in close defensive battle against Marcus
FLOWER MOUND – With every game being crucial for the Coppell football team, the Cowboys came into their third District 6-6A game against Marcus with a different mentality. Although the Cowboys put up a good fight, the low scoring game ended with the Marauders winning, 15-7, in overtime. 
In overtime, the Marauders offense quickly got going by running the ball and punched in a  touchdown after four run-plays for a total of 25-yards from their junior running back Tyler Gainey. The Marauders' special teams unit looked as if it were kicking a normal point after attempt but quickly it turned into a successful two-point conversion. The holder, Marcus junior quarterback Brayden Canole took the snap and rolled to his right, then turned, seeing his tight end open in the middle of the endzone, and threw a high pass completing the two-point conversion, giving Marcus the lead, 15-7.
With the Cowboys offense getting back on the field with the game on the line, they drove the ball to the 8-yard line but were unable to convert a touchdown on the drive after two runs and two incomplete passes, giving Marcus the win 15-7.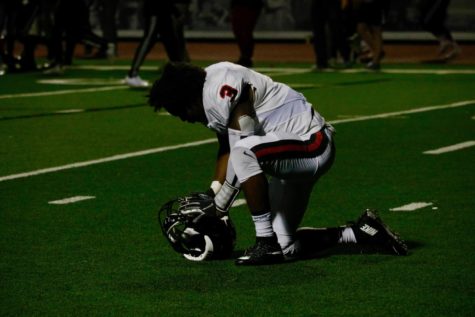 The Cowboys' offense came into the second quarter with a mixture of big runs and passes, highlighted by an 11-yard pass from junior quarterback Ryan Walker to senior wide receiver Bishop Bell to bring Coppell to Marcus's 7-yard line. This play set up a 3-yard pass from Walker to sophomore wide receiver Anthony Black for a touchdown, putting the Cowboys up, 7-0. 
By the second half, the Marauders offense looked to be rejuvenated and made big plays in the third quarter, highlighted by a 19-yard pass and another 9-yard pass to cap off the drive with a touchdown, evening up the score at 7-7. 
"We played like it was a must-win and gave it our all this week," Coppell senior cornerback Joey Bonfiglio said. "I could not be prouder of our defense and offense, I could not be more proud to be a part of this team."
Throughout the game, the Coppell defense was sending pressure from different areas of the field and Marcus junior quarterback Garrett Nussmeier scrambled for short gains. 
"Our game plan going into the game was to blitz [Nussmeier] all game long," Coppell senior outside linebacker Max LaMendola said. "We watched lots of film and game-planned for certain personnel, we had safeties and linebackers switching in all games and putting fresh bodies on the field."
Heading into the fourth quarter, both defenses tightened up. Marcus was able to drive into Coppell territory but was unable to make the field goal keeping the score tied at 7-7.
"I am so proud of this team, they played for each other and played so hard," Coppell defensive coordinator Justin Merchant said. "This week was the best week of practice. These kids are fighters and are going to keep playing hard, so I think we are going to keep getting better."
Following the loss, the Cowboys are 2-5 overall and 1-3 in District 6-6A. Next Friday, the Cowboys take on Irving at Buddy Echols Field for homecoming.
Follow Rithik (@Rithikc11) and @SidekickSports on Twitter.
About the Contributors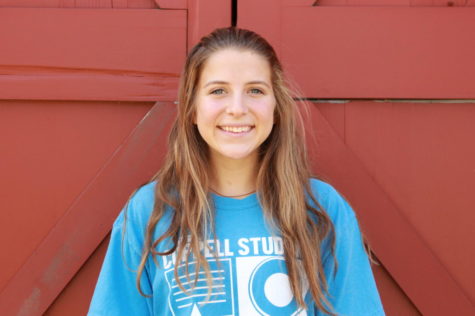 Sydney Rowe, Staff Writer/Photographer
Sydney is a senior and is a second-year writer and photographer on staff. She enjoys being active and going to new places in her free time. In school,...