Farmers tread over Cowboys in third game of district play
Smells of baby powder filled the air as the Coppell football team took on Lewisville on Friday night at Buddy Echols Field. However, the festive atmosphere could not push the home team past the Farmers in a 35-10 Lewisville victory.
The first points of the game were made by Coppell junior kicker Tyler Reid with a field goal. The Cowboys then struggled to score until halfway through the fourth quarter with a five yard touchdown from Coppell sophomore running back Walker Polk.
"Offensively, we need to find something that starts working and roll with it," Coppell sophomore kick returner Charlie Barker said. "We just weren't able to find that today."
After Reid's field goal, the Farmers were able to score three touchdowns before the half, making their lead, 21-3. Lewisville sophomore wide receiver Armani Winfield tested the Cowboys' defense by catching passes from Lewisville's junior quarterback Taylen Green for four of their touchdowns. 
"Defensively, we could not stop [Winfield], he just tore us up," Coppell junior safety Zach Stricker said. "If we had shut him down then we would've won the game."
After the half, the Farmers were able to score once more with a one yard rush from Green at the beginning of the fourth quarter. This made the score, 35-3, in the next possession Polk scored the Cowboys only touchdown of the game.
"We had a lot of issues with fumbling the ball, throwing interceptions, and just not moving the chains well enough," Polk said. "We are going to work on being more disciplined and working hard."
The Cowboys struggled offensively with ball security, even though it was practiced the week before in practice. On two instances, they were able to move the ball into the red zone and then fumbled, turning over possession to the Farmers. 
"We really put an emphasis on ball security during the week but once they started getting momentum, it was hard to bounce back," Coppell junior quarterback Ryan Walker said. "We didn't show the fight that we should've. We are a better team than that."
The Cowboys suffered some key injuries including junior defensive back Gavin Osteen and senior defensive linemen Parker Odette. 
"We don't want to think of our players as starters and backups," Walker said. "Everybody has a role on the team, if you're not starting you have to be prepared for injuries. During practice we are making sure everyone is prepared and we do whatever we can to overcome any obstacles."
Next week, the Cowboys take on Flower Mound Marcus at Marauder Stadium. The Marauders are 3-0 in District 6-6A and 5-1 overall.
"Marcus has a really good quarterback so we are going to have to game plan against him," Stricker said. "As for our team, we will really have to work on not turning the ball over."
Follow Sydney (@syd218) and Sidekick Sports (@SidekickSports) on Twitter
Hang on for a minute...we're trying to find some more stories you might like.
About the Contributor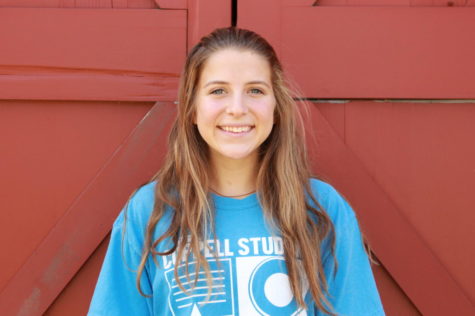 Sydney Rowe, Staff Writer/Photographer
Sydney is a senior and is a second-year writer and photographer on staff. She enjoys being active and going to new places in her free time. In school,...