Hallway renovations underway in C hall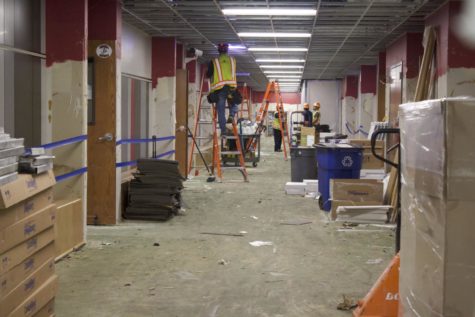 Coppell High School is undergoing numerous changes to its campus, such as the renovation of the hallways. The district decided to reorganize the furniture and change the design of the carpet and walls.
The purpose behind reorganizing the furniture is to make the hallways more spacious, simultaneously making going to class during passing periods more accessible.
"We already have [eight minutes] per passing period, which is a substantial amount of time, so we should be able to get to class on time without the reorganization of furniture," CHS junior Rohan Jani said.
However not every student thinks it will make an impact.
Jani thinks the halls continue to be crowded but the furniture is not the issue and moving it isn't making a huge difference because it takes up little to no room. The district opened CHS9 in 2018 to deal with the overpopulation at the school.
"It's unreasonable to spend money on furniture that we put in the hall when we aren't allowed to work in the halls anymore," CHS junior Ani Ward said.
Ward brings up the question of whether furniture is even necessary in the halls at all.
"There isn't any furniture in the main halls anyway, which is primarily where it's crowded, so the empty space in the back halls, like D hall, isn't changing much," Ward said.
Most of the students, however, seem to come to a consensus of having an affinity to the new design. Ward assumes the design aspect is mainly to transform the image of the school into something more modern, colorful and appealing to the students and teachers.
The new halls and carpeting match the CHS red and black color scheme.
Ward thinks that when you look around there is a constant reminder that the students have the support of others to lean on, which creates a better learning environment for the students.
Students and teachers are being impacted by the renovations. The reconstruction is not fully complete, and many English teachers are relocating into different rooms or put in other teachers' rooms, which can cause frustration, according to CHS English II teacher Richard Orlopp.
"Currently, a lot is happening around the school, and even parents at curriculum night were getting confused but [CHS Principal Laura Springer] and the administration [is] moving fast and getting the job done in an efficient manner," Orlopp said.
The students and teachers continue to acclimate to the new changes, but most seem to be handling it rather well.
"Springer makes things happen," Orlopp said. "My WiFi wasn't working, and I notified Ms. Springer and [associate principal Melissa Arnold], and within four hours, the problem was fixed."
About the Contributors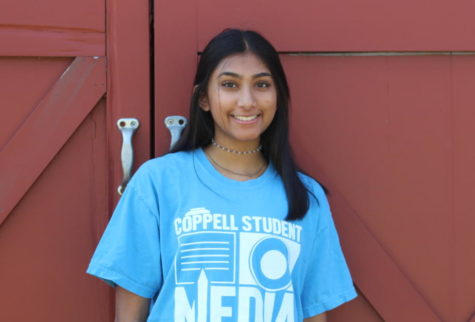 Sapna Amin, Staff Writer
Sapna Amin is a junior and first-year staff writer for The Sidekick. In her free time she enjoys spending time wit her friends, reading and drawing. You...