Student of the week: Mohan dances for human trafficking awareness
Pramika Kadari, Executive News Editor & Enterprise Editor
October 7, 2019
Coppell high school senior and Lariette captain Maya Mohan recently created an original dance to raise awareness for the issue of human trafficking, which can be found on her Instagram page (@themayamohan) and her Youtube Channel, "Maya Mohan". Below, Mohan discusses her motivation for the project, her creative process and more.
About the Writer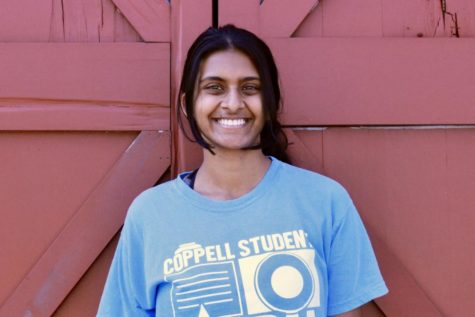 Pramika Kadari, Executive News and Enterprise Editor
Pramika Kadari is a senior and the Executive News/Enterprise Editor on The Sidekick. In her free time, she enjoys reading, writing, watching movies and...