Secret to Success: National Merit semifinalists reveal path to top 1 percent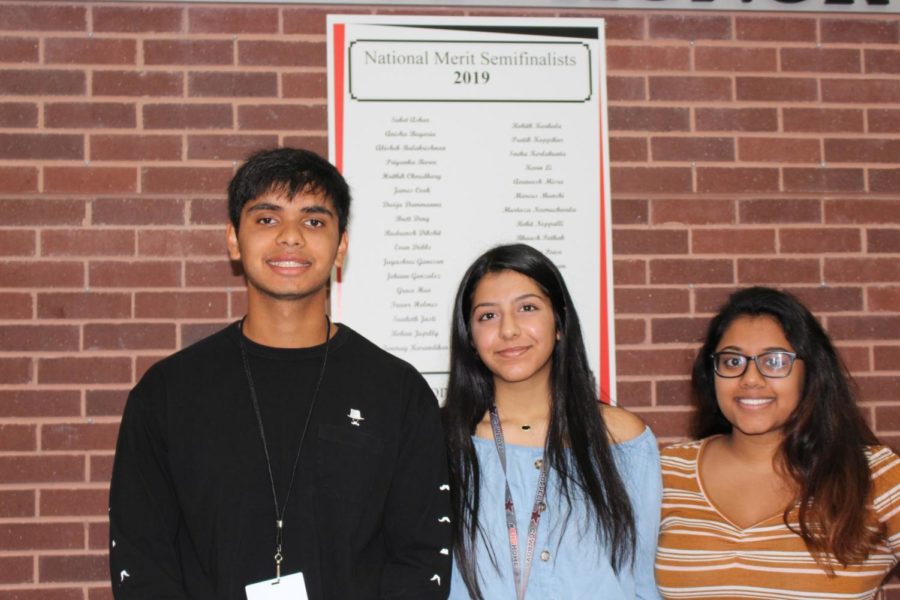 Out of the initial 1.6 million high school juniors who took the PSAT across the country in October 2018, 16,000 qualified as National Merit Semifinalists in the 64th annual National Merit Scholarship Program. 
Thirty-five of them are from Coppell High School. 
"Depending on the year, we are pretty consistent with our number. We fluctuate by a few up and down," CHS associate principal Melissa Arnold said. "Our kids outperform us every year and we are very proud of them."
Only the top 1% scorers are recognized as National Merit semifinalists. Qualifiers were announced on Sept. 11. 
"It made me feel really happy that it made my parents proud," CHS senior Sonali Chaturvedi said.  
Students commonly prepared for the PSAT by studying for the SAT due to the similarity between the tests. 
"I would just take the SAT practice tests," CHS senior Mihir Ranjan said. "I thought those were harder and longer so if you can do well on those, you should be set for the PSAT." 
Students commonly began studying early on during or in the summer of their sophomore years. However, students also highlight the importance of paying attention and working hard in your English and math classes in school. 
"Studying really hard over the summer and using that summer is really important," Chaturvedi said. "However, if you earn that skill set from school and you actually do your homework and study hard to absorb that information, it's going to help you more." 
Some students were able to study by themselves utilizing online resources such as Khan Academy and creating their own study schedules, but others benefited from attending KD College Prep classes and workshops learning from professors. 
"The classroom setting helps keep me focused and on track, whereas if I was just in my room with a Princeton Review book, I don't think I would have gotten anything done," CHS senior Reina Raj said. 
Common advice given by semifinalists is the importance of setting aside time to take many practice tests, reviewing common mistakes and learning from them. 
"The two weekends before I took two to three practice tests each weekend, and that really helped," Ranjan said. "The main thing is to recreate the testing environment and be able to take tests in that sort of stressful environment. Once you're comfortable with that, you'll be able to succeed." 
Beyond preparation, students highlighted the influence of the school environment on their success. They utilized CHS's highly competitive environment in a healthy way by allowing it to motivate instead of discouraging them. 
"I used to live in Connecticut, where in the school system, academics weren't as heavily emphasized as they are here," Raj said. "I definitely do not think I would have performed as well as I did here, there." 
According to students, it was not only the environment around them, but the people around them that played a role in their motivation as well. 
"A lot of the people I'm surrounded around, whether it's my IB group or kids in band, are all very academically motivated," Ranjan said. "I see that as motivation to pursue that same academic rigor." 
Raj plans to study medicine majoring in either biology or biochemistry, and her future plans were a major motivator. 
 "I wanted to perform the best I could, especially going into such a competitive field like medicine, because you really need to stand out in comparison to other competitors," Raj said.
The competition for semifinalists does not stop here. Students will further compete to qualify for finalist spots and be in the running to receive scholarships worth over $32 million. 
"It'd be really rewarding to me if I got that money so [my parents] wouldn't have to work as hard," Chaturvedi said.
Current sophomores and juniors are taking the PSAT on Oct. 16; for juniors, this is the test determining whether they earn a semifinalist recognition next year. 
Follow Alishba (@alishbaj24) and @CHSCampusNews on Twitter
About the Contributors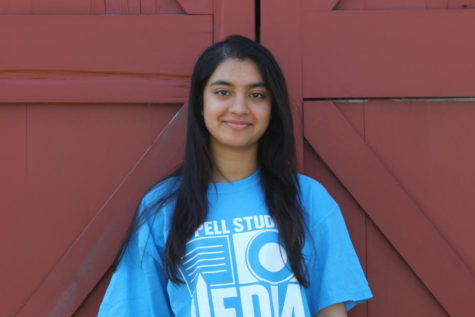 Alishba Javaid, Staff Writer
Alishba is a senior and first-year staff writer on the Sidekick. She enjoys things from editing cool videos to playing guitar/ukulele to learning new languages...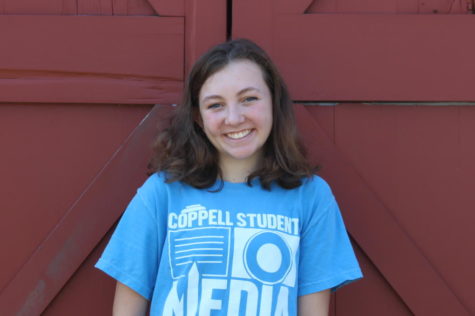 Blanche Harris, Staff Photographer
Blanche Harris is a junior and a first year staff photographer. In school, she enjoys singing in A Capella, and dancing in Respira, the show choir. Outside...