Pep rally excites students for game against Hebron
From Coppell High School senior Langston Gardner singing "Shoreside" from his album Mystic Trail, to the band having a drum competition, today's pep rally provided numerous exciting moments. 
"We tried making [the drum battle] happen last time, but we needed a little more time," CHS student body president Leo Swaldi said. "Everyone loves percussion, so we decided to do a battle where people can actually interact and vote on who they thought won."
As tonight's theme during the game against Hebron is "color explosion", the Lariettes showed off a wide array of brightly-colored shirts during their performances. 
"The pep rally dances are fun because they're not the same as we usually do at games, they're not as sharp and structured," CHS junior Lariette Claire Bartlett said. "We put a lot into all of our dances, we prep at least two weeks in advance."
CHS associate principal Sean Bagley showed off his new red hair at the pep rally as well. 
"Red and black are our school colors, so I wanted to go red," Bagley said. "If I can do anything to get everyone cheering, that's important."
Swaldi challenged him to dye his hair if a particular post on the student section's Twitter (@chs_fans) received 70 retweets, and it received 200. 
"Bagley is the symbol of the high school, he's on the back of the shirts now, he's always up on the speaker," Swaldi said. "Everyone just loves Bagley, walking around in the hallways with a smile on his face. He's loud, he's proud, and it's always great to see him with some frosted tips or red dye in his hair."
Follow Pramika Kadari (Pramika_kadari) and @CHSCampusNews on Twitter. 
About the Contributors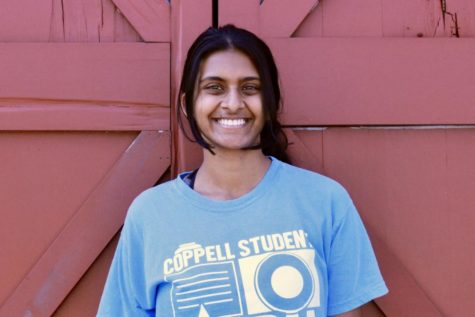 Pramika Kadari, Executive News and Enterprise Editor
Pramika Kadari is a senior and the Executive News/Enterprise Editor on The Sidekick. In her free time, she enjoys reading, writing, watching movies and...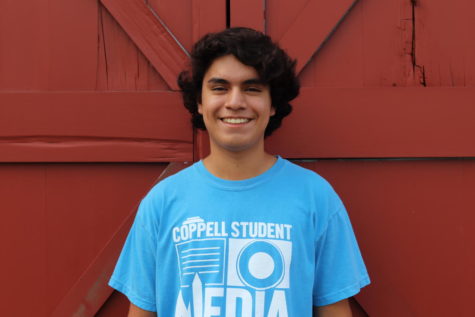 Andrés Bear, Coppell Student Media Web Producer
Andrés Bear is a senior and third year staffer on The Sidekick. He enjoys playing the acoustic guitar, writing and reading in his free time. With comments...