Discover Coppell: McGehee embodies spirit of Twisted Root through culinary arts, coincidence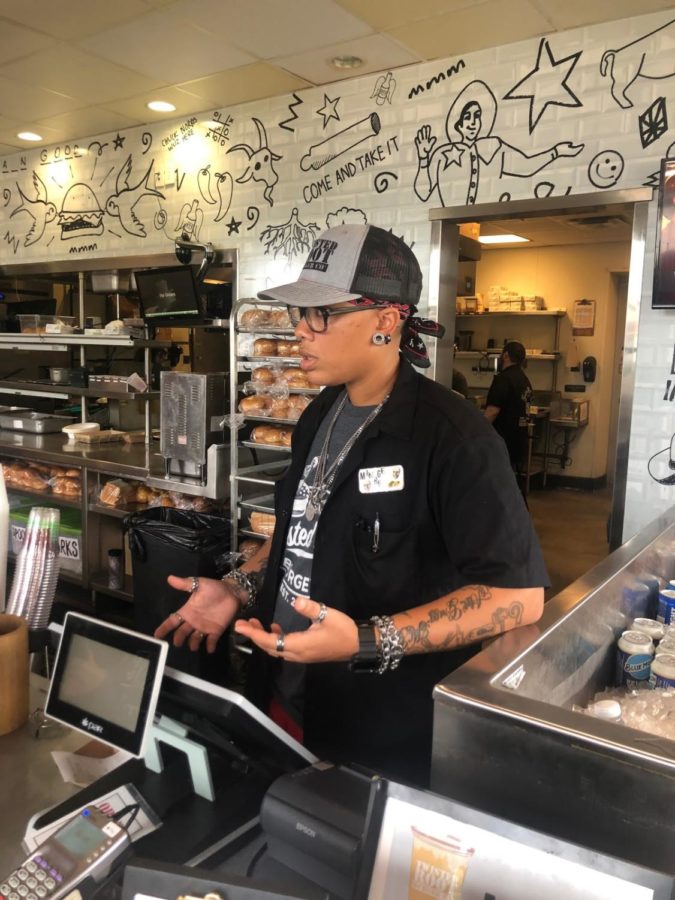 In the heart of downtown Coppell, Twisted Root Burger Co. creates a welcoming, casual atmosphere for each of its customers – a "come as you are" environment filled with the scent of fresh, half-pound burgers and the sound of shared laughs. Among all the hard-working employees striving to uphold these values, one stands out to customers: assistant general manager Felicia McGehee.
McGehee, who goes by Red, has worked at Twisted Root Coppell for three years. What makes her stand out, however, is not just her work ethic and energy, but how she ended up working at Twisted Root.
"I actually graduated high school early at 16 to go into computer engineering," McGehee said. "I got accepted to [the Massachusetts Institute of Technology] and got scholarships for lots of schools, but my family couldn't afford it. I went to the military and got an injury, which made it hard for me to stay – one of the only places I could go was the kitchen. So I just walked right in [the kitchen] and ended up finding my passion for culinary arts there."
McGehee attended the Le Cordon Bleu College of Culinary Arts in St. Louis to pursue her love of cooking. She became a chef at Walt Disney World, then came to Texas to work as a chef at the Omni Mandalay Hotel in Irving. However, she sought to reach beyond what most professionals in the culinary field could achieve.
"My career goal was to become a personal chef," McGehee said. "I had done a couple interviews with people who were looking for personal chefs but didn't have transportation. So I decided to save up a few checks, get a car and go back out there. But when I applied to Twisted Root [at Coppell] and got the job, I fell in love. Next thing I know, I blinked and it's been three years."
"
But when I applied to Twisted Root [at Coppell] and got the job, I fell in love. Next thing I know, I blinked and it's been three years.""
— Felicia McGehee
McGehee found her place alongside family members who have supported her endlessly.
"My fiancée, [Porsche McGehee,] she's a manager at Twisted Root in Richardson," McGehee said. "She actually didn't even start in food at all. She was a truck driver and saw how much I loved my job and was like, 'What's so special about this place?'. She did an interview at a different location and now, she's like, 'I see it, I see why you love [Twisted Root] so much.'"
McGehee continues to actively resemble humility and familiarity with each of her customers, upholding the strong values Twisted Root has highlighted as a company. The family-like culture of the restaurant is a priority among the customers and is mirrored in her personal family.
"My son, [Caleb McGehee,] oh, he loves [Twisted Root]," McGehee said. "When it was college week at his elementary school, he actually wore one of my uniform shirts to school for what he wants to be when he grew up. It's too big, and it went all the way down to his ankles, but he was really proud to wear it. I mean, everybody here knows him – he comes in, gets a water cup, goes straight for the ranch pickles – it's the most adorable thing ever. If you're a new employee, he'll actually stop and say 'Who are you?' And I'm like, 'You can't just walk up to people like that; I understand you're about to be 8 years old, but hold on, calm down.' But yeah, this is home. It is for my whole family. Everybody loves it here."
Follow Sarah (@syw6338) and @CHSCampusNews on Twitter.
About the Contributors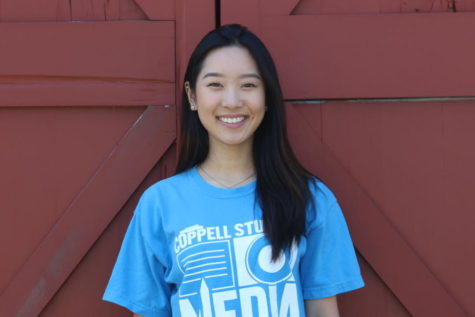 Sarah Woo, Staff Writer
Sarah is a senior and a second-year staff writer on The Sidekick. In her free time, you can probably find her sleeping inconsistently, playing games or...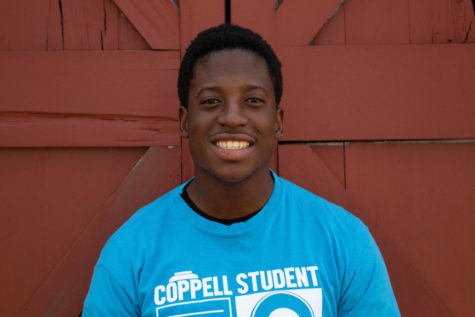 Anthony Onalaja, Staff Photographer
Anthony Onalaja is a junior and first year photographer on The Sidekick. Outside of school Anthony enjoys photography and fixing phones.