On the Spot: Senior quotes, panoramic reintroduced in yearbook (with video)
Amrin Haque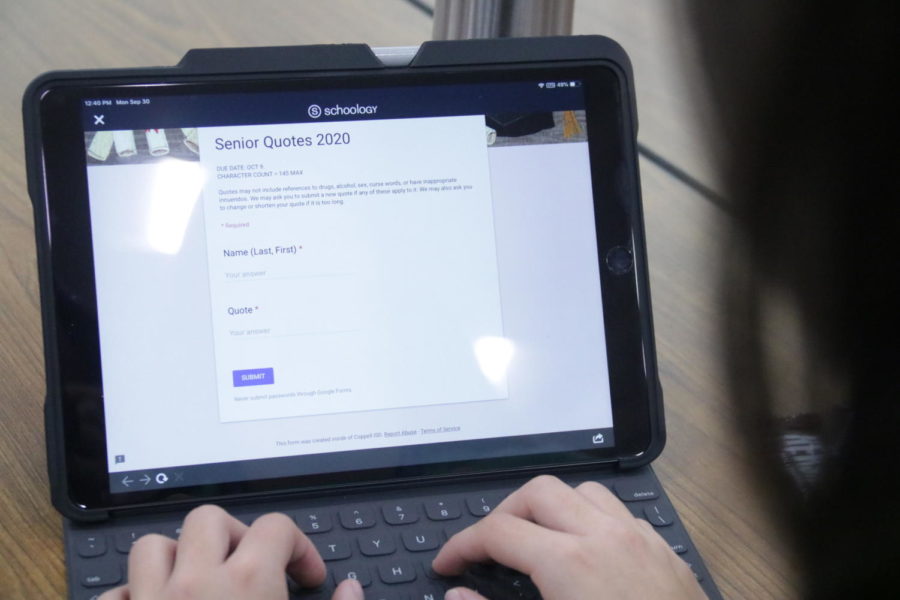 Coppell High School seniors are now able to leave some final words and be captured with their entire class for one last time in this school year's Round-Up yearbook.
To many students' pleasant surprise, seniors can now submit quotes to appear next to their portraits in the yearbook. In addition, a panoramic photo will be taken of the senior class wearing a senior shirt that was decided on last week. Senior quotes, the senior panoramic photo and senior shirts have been a tradition at CHS.
Senior quotes were not included in the yearbook from last school year. Round-Up yearbook staff members talked to CHS Principal Laura Springer and she approved putting senior quotes back in the yearbook.
"Senior quotes have always been something the senior class treasures," CHS senior and top-tier yearbook staff member Maddie Hall said. "Everyone that I've talked to had been like, 'I wish we had them back' or 'I've had mine planned out since middle school.' I think it's a super cool tradition and we just wanted to make it happen for everyone."
Senior quotes are limited to 145 characters; in that space, students can write their own quotes or use an existing quote. Their quote cannot include references to drugs, alcohol, sex, curse words or inappropriate innuendos.
"We're happy to have them back; luckily, we have Mrs. Springer who'll work with our yearbook to proofread them and make sure that they're good," CHS Student Council sponsor Jonathan Denton said.
In the past, quotes have ranged from serious and reflective to comedic.
"I like reading the kids' quotes because it's meaningful to them," Denton said. "They're picking statements that either sustain them or made them happy throughout the last four years, or it relates back to their personal characteristics that they use in class on a daily basis."
CHS senior Alyssa Ramos is considering submitting a partner quote with her twin, CHS senior Abby Ramos.
"[Senior quotes allow] people to be more expressive about their experience in high school," Ramos said.
The senior panoramic photo was initially canceled because it would be expensive to have Legacy Studios, the company that takes yearbook portraits, to take the photo. However, the yearbook staff offered to take the photo, saving costs.
"I'm glad [the panoramic photo and senior shirt] came back because it's cool to have a senior shirt to look back on and find in your closet 10 years later," Hall said. "[Round-Up] had a whole page planned for the panorama, so I'm glad that came back."
The senior shirt design was decided via a Twitter poll from the CHS Student Section account. The shirt is a reference to Travis Scott's album "Astroworld".
The date for the panoramic photo is still tentative, as it depends on when senior shirts arrive.
The deadline to submit senior quotes is Oct. 9. The senior shirt is $20.
Follow Akansha on Twitter at @akanshas120
About the Contributors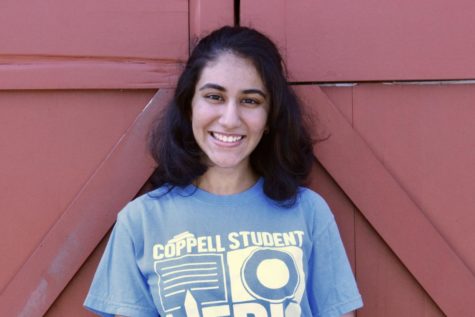 Akansha Singh, Staff Writer
Akansha is a senior and second-year staff writer on the Sidekick. She plays the violin in the Lone Star Youth Orchestra and is the president of the Society...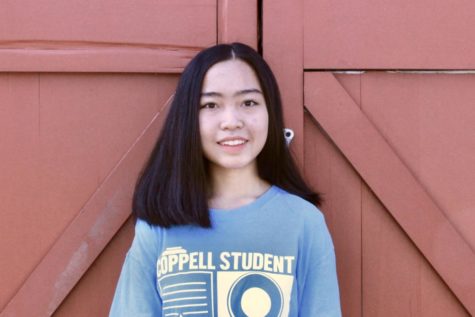 Tracy Tran, Staff Writer/Photographer
Tracy is a sophomore and a first-year writer on The Sidekick. She loves to travel, spend quality time with friends, take photos and try new foods. You...