Tennis uses aggressiveness, endurance to prepare for district matchups
As the clock neared 2:30 p.m. and the thermometer 92 degrees, the Coppell tennis team stepped out onto the courts of the Coppell High School Tennis Center for the second time of the day to face Longview.
The Cowboys defeated the Lobos, 17-2, in their exhibition match yesterday. Earlier that morning, the Cowboys won against Tyler Lee, 17-2.
One of the Cowboys' strengths was their ability to attack the net and stand strong, rarely having to back up.
"We played really well at the net today," Coppell sophomore Vinay Patel said. "That's what we do best in our doubles matches."
In addition to on the court, Coppell takes an aggressive approach when it comes to scheduling its matches. Coppell coach Rich Foster scheduled two matches on the same day purposefully in hopes of preparing his team for District 6-6A matches.
"Most of my players take lessons during the summer," Foster said. "They're used to this heat and the endurance needed to get through two back-to-back matches."
Overall throughout the day, the Coppell team lost four individual matches; two against each team. Of those, three went into a tiebreaking third set. While there were more third-set games throughout the day, Coppell saw the better side of most of them, such as senior Akhilesh Koditipalli.
"That's just experience," Foster said. "I remember when most of these guys were freshmen and they weren't winning these tiebreakers, but now we win most of them."
Coppell plays again on Tuesday at Flower Mound.
Follow Nicholas (@Nick_Pranske8) and @SidekickSports on Twitter.
About the Contributors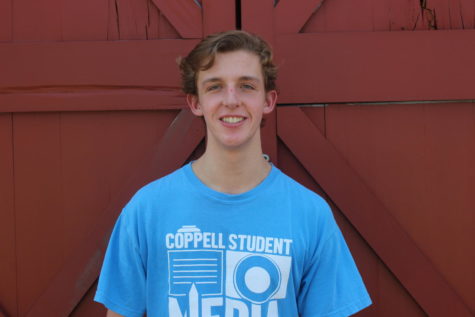 Nicholas Pranske, Executive Copy and Design Editor
Nicholas is a senior and in his third year on The Sidekick staff. He enjoys reading the encyclopedia cover to cover and polishing shoes. You can often...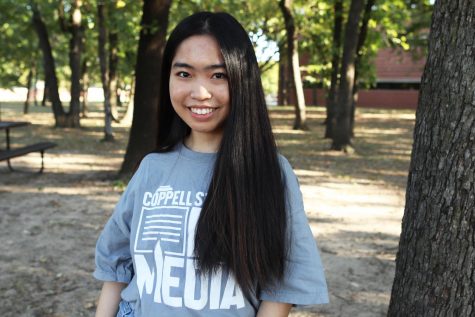 Tracy Tran, Photo Assignment Editor
Tracy is a junior and photo assignment editor for The Sidekick. She loves to spend quality time with friends, try new foods and volunteer. You can contact...