Volleyball team supports community togetherness by hosting Digs for Dogs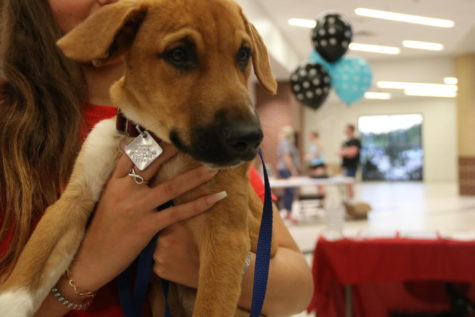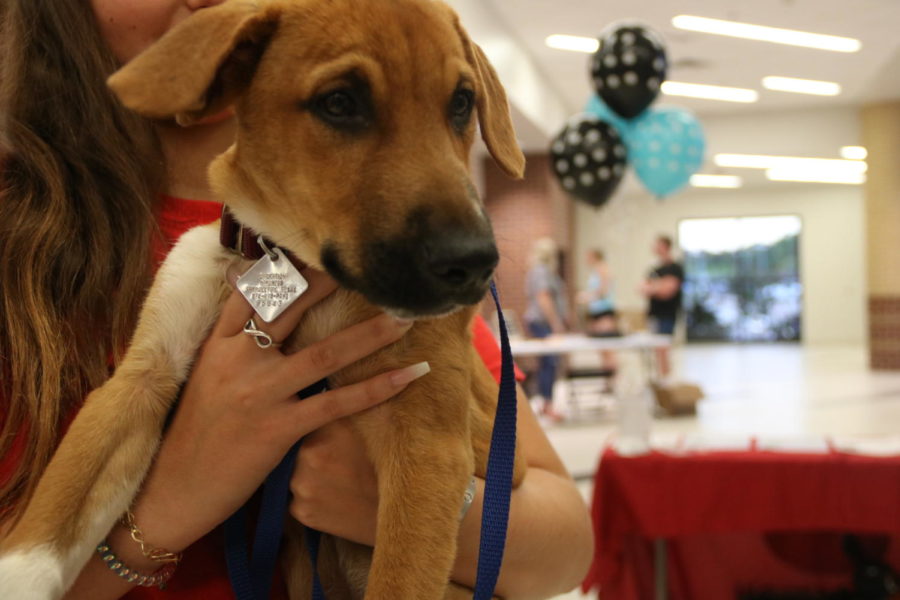 The annual Philanthropy Night, Digs for Dogs, brought members of the community together to support Operation Kindness as well as the Coppell Volleyball team on Tuesday night.
Digs for Dogs is unlike ordinary volleyball matches. According to Sophomore Grace Bass, every year since 2007 the Cowgirls have hosted Philanthropy Night, in which the seniors select a charity for the community to get involved and support.
"We were able to donate $7,100 along with donations to Operation Kindness," said Price.The Cowgirls' goal is to show Coppell community is capable of making a difference through hosting Digs for Dogs. 
"Since it's a no kill shelter, it stood out to me so that's why I bought a shirt and donated $20," sophomore Geeta Tummala said. "It's a great opportunity for Operation Kindness to get donations and the community can enjoy the volleyball match." 
People in the community could be helping without knowing it because every little thing counts, and has the potential to have a huge impact. 
The Cowgirls played the Digs for Dog match against Marcus. The Cowgirls lost the match but they were still victorious in helping Operation Kindness and bringing in a large crowd who came to support.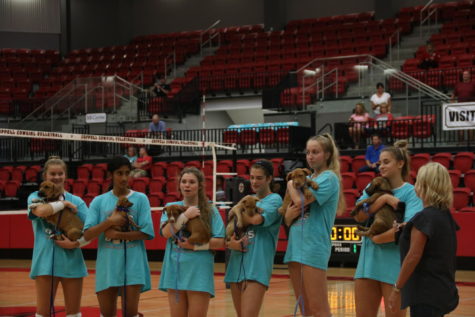 According to Lee, the Cowgirls and volunteers raised money by selling T-shirts, holding a bake sale and accepting donations as admission instead of selling tickets. 
When taking a deeper look into the Coppell community, there are several examples of philanthropy. 
"I have three dogs total. I have Skylar, London who is a service dog for my son who is in the adult learning program at Coppell and Nikita who I'm training to be a service dog for a navy verterian who has PTSD," dog owner Dawni Colon said.
The Coppell athletics programs now have an understanding that they will support the other sports teams. CHS is promoting and engaging in being here for each other, just like in the community. "Since I'm in basketball, I came to support the Cowgirls, so that in turn they will come support us," Tummala said.
Colon said he has an affinity for philanthropy. She thinks that animals bring such joy into our lives and that's why she doesn't second guess helping Operation Kindness or any charity she can. 
"It's good to bring awareness and establish loving relationships between dogs and people," Colon said. 
The reason people attended varied, but most were supporting one thing or another. "I wanted to support my volleyball friends and Operation Kindness as a volunteer to help out with the bake sale, in order to raise money for the organization," Lee said. 
"Since we are a small and close-knit community, bringing awareness and knowing how we can help influence the community in a positive way and bring everyone together," Colon said.
Follow Sapna (@sapnaamin6) and @SidekickSports on Twitter.