Tennis to play back-to-back matches tomorrow
After finishing their matches against Tyler Lee High School tomorrow morning, Coppell tennis players senior Aishwarya Kannan, senior Ruchika Khowala and freshman Lindsay Patton will not have much time to rest before facing off against their second opponent of the day: Longview High School.
With the first match at 9:30 a.m. and the second at 2:30 p.m., Coppell tennis is on a tight schedule tomorrow. Both matches are at the CHS Tennis Center.
Because both opposing teams have two particularly strong girls, Coppell coach Richard Foster plans to play his top three girls – Kannan, Khowala and Patton – in both matches. 
"We're a deeper team than both of them, but they're both strong at the top, especially on the girls side," Foster said. "It gives our top girls some really good competition."
Having two matches on the same day or weekend is rare for Coppell, as it usually only happens once or twice each season. 
"We do [back-to-back matches] every year, but it's not something we do week in and week out," Foster said. "When and if we make it to regionals, it's the same thing, when we play multiple matches on a weekend, so we want to be prepared for that."
As it finalizes its lineups for the upcoming playoff games, the team is switching up its line No. 1 and No. 3 doubles tomorrow. Mixed doubles combinations may also be adjusted. 
Although neither Tyler Lee nor Longview are in District 6-6A with Coppell, Foster scheduled matches against them to prepare his players for the tough competition they expect in the playoffs. Coppell has been playing the former for about 10 years and the latter for about three. 
"To this point, we have not been beaten," Foster said. "They played us in some close matches. They always have strong doubles teams, both of them, and we've had some nail-biters with them, but we've been able to pull out the victory in all of them."
Follow Pramika (@pramika_kadari) and @SidekickSports on Twitter.
About the Contributor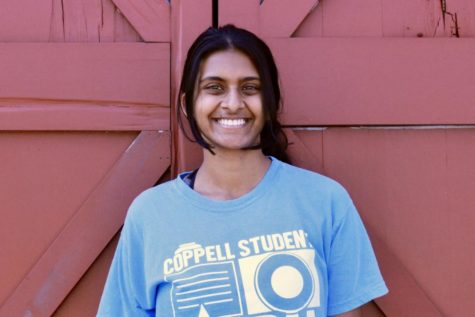 Pramika Kadari, Executive News and Enterprise Editor
Pramika Kadari is a senior and the Executive News/Enterprise Editor on The Sidekick. In her free time, she enjoys reading, writing, watching movies and...