Bhattacharyya creates unique sound, expands repertoire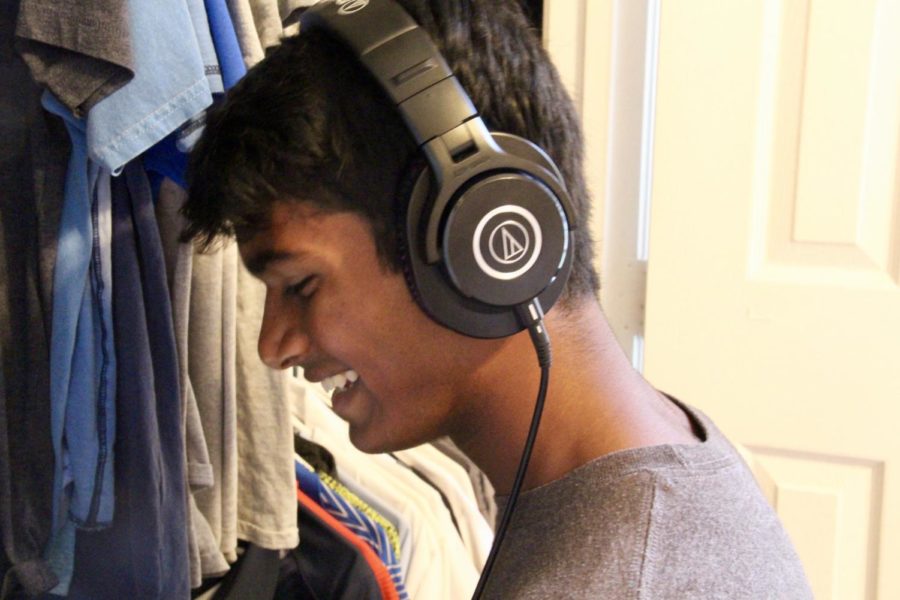 On his 13th birthday, Coppell High School junior Rith Bhattacharyya's parents bought him a music software program kickstarting a desire to develop his own sound by making and sharing music.
That desire hasn't stopped since. 
"I'd say [my music style] sounds like R&B, and I rap over it, so it's a mesh of those two," Bhattacharyya said. "I wanted to have my own sound that I'm aspiring to create and have other people listen to, because I want to create a feeling of happiness or sadness inside them." 
Bhattacharyya released his first song, "Rocket Jumpboost", on his Soundcloud account in 2018. Since then, he has released two albums, Black Box and Painted, and 11 single tracks on his Soundcloud, Apple Music and Spotify accounts. 
Before he released his music, Bhattacharyya's freshman brother Vedant was his main source of feedback.    
"[In the beginning], I would help critique his music and tell him to change it up or switch up the beat," Vedant said. "His music ability has definitely developed over time. With good equipment and more experience, it's safe to say it's gotten a lot better with his lyrics and beats."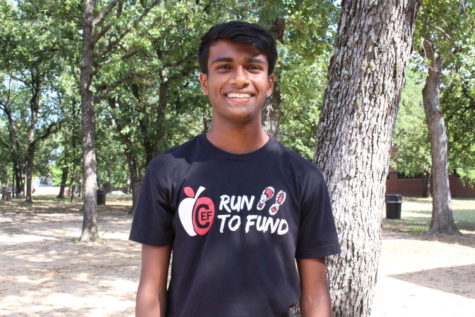 Bhattacharyya's music allows him to collaborate with others, including artists attending CHS and the Indigos, a group of three Flower Mound High School juniors. Connected by a mutual friend, the musicians have collaborated on songs "Crew" and "game over". 
"One day in July, I decided to go to their house and record a couple songs, and we formed a good friendship off of that," Bhattacharyya said. "'Crew' was a fun one to make. We were really having a great time that day."
Currently, school and cross-country team commitments leave little time for Bhattacharyya to make music, but on weekends and holidays he is able to continue putting together a song where he left off. 
He always begins with the beat, layering basses and synths with a software called FL Studio 20 until he strikes an emotional tone, which he then builds his hook and lyrics around. The process is more experimental than formulaic: a verse here, some freestyling there, until the song takes shape. 
"Sometimes I create projects out of my experiences that reflect where I am at a certain point in time and the kinds of things I'm hearing at the moment," Bhattacharyya said. "There was this one song I created, 'cut ties', about one of my friends, now ex. She was putting me in a bunch of situations I didn't want to be in, and I created a song off of that."
The deeper meanings behind his lyrics are what truly define music for Bhattacharyya. 
"I always think whenever you have a work of art, a play, a song, a drama, you always want to have a hidden meaning behind it," he said. "If you have something where you know not everyone's going to get it and you're OK with that, then you've really done the work."
"
If you have something where you know not everyone's going to get it and you're OK with that, then you've really done the work."
— Rith Bhattacharyya
Bhattacharyya makes his cover art using Photoshop, drawing from the song's title and its overall aesthetic. He then releases his music to public platforms through an application called Rootnote. Releasing his music publically allows him to promote songs and obtain instant feedback through social media. 
"It's a pretty decent process, especially for a high school rapper," CHS junior Jonathan Le said. "[I have good memories of] all the times his songs come out – Sunday night, 9 p.m. I'm usually one of the first people to listen to them and my mom [as well]."
Moving forward, Bhattacharyya hopes to continue developing his style and skills, and making his work accessible to more listeners. 
"I want there to be a project where I'm flawlessly happy with it and it's able to gain some traction with a larger audience outside of the friends I have," Bhattacharyya said. "I think of music as an expression. It's really to let my emotions out [and] if people like it, it's a win-win."
Bhattacharyya released his new single, "Rocket Jumpboost 2.0," on Sept. 8. His next album, XV Tapes, has been in the works since July and will release in October. 
Follow @_shivisharma_ and @CHSCampusNews on Twitter.
About the Contributors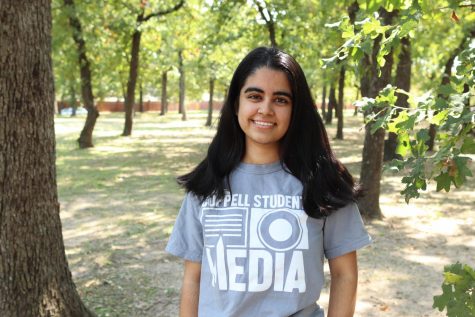 Shivi Sharma, Executive News Editor
Shivi Sharma is a senior and Executive News Editor for The Sidekick. She is part of the IB Diploma Programme at CHS and also edits for Brown Girl Magazine....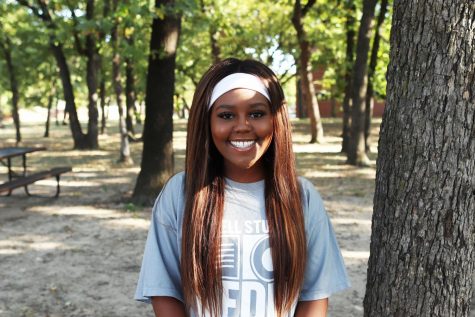 Neveah Jones, Staff Photographer
Neveah Jones is a senior and third-year staff photographer for The Sidekick. Neveah is involved in Student Council and National Honors Society. You can...