Tennis fails to repeat previous victory against Plano West
"I wanted to go out there and make them fight for their points, rather than me just giving it to them," Coppell senior Ruchika Khowala said after the tennis team lost 15-4 to Plano West last night at the CHS Tennis Center. 
Although Coppell defeated Plano West on Aug. 23, the latter was missing two of its top boys that day. Junior Andreja Zrnic, Coppell's No. 2 player in line one doubles, was also missing yesterday, negatively affecting both the singles and doubles lineups on the boys' side. 
"This team was a better representation of our team, as well as their team," Khowala said. 
Because doubles play before singles, many coaches aim to build a lead during the former in order to set themselves up well for the latter. But, according to Coppell coach Rich Foster, that is exactly what Coppell struggled with most yesterday. 
"We could've gotten off to a better start, especially in boys' doubles," Foster said. "They throttled us in the first set of two of the boys' doubles matches, and we had to fight from behind most of the night. We also struggled with not putting them away. We fought back, developed a lead, and then we let them crawl back in. Tennis is very much a mental game, so our mental game could've been stronger tonight."
Four matches went into third-set tiebreakers, with Coppell losing three. 
"We need to consolidate and win those important points, [such as] the tiebreakers and the deuce points," Khowala said. "The most pressured moments are when it's 40-all, deuce, because if you win it you win the game, and if you lose it, you lose the game, because we don't play with advantages in the fall. I feel like I get really nervous at those points and start to play a little timidly."
Despite the score, many Coppell players experienced personal successes last night, such as junior Kunal Seetha, who won his singles match after being unhappy with his play in the last few matches. 
"My focus today was to play each point and not to think too much about the match as a whole," Seetha said. "I had to focus on each point and improve my mentality, and I did well with that."
On Tuesday at 4 p.m., Coppell plays at Marcus; winning will be crucial in the journey to seizing its fourth consecutive district title. 
Follow Pramika (@pramika_kadari) and (@SidekickSports) on Twitter
About the Contributors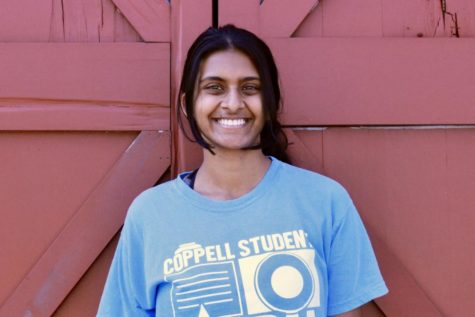 Pramika Kadari, Executive News and Enterprise Editor
Pramika Kadari is a senior and the Executive News/Enterprise Editor on The Sidekick. In her free time, she enjoys reading, writing, watching movies and...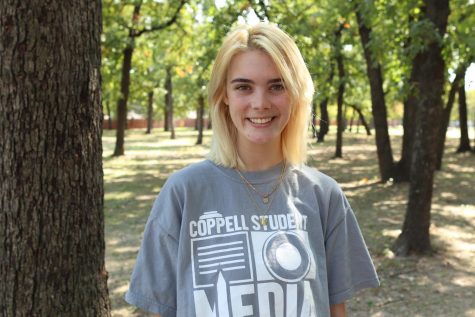 Lilly Gorman, Visual Media Editor
Lilly Gorman is a senior and visual media editor for The Sidekick. In her free time she enjoys shooting 35mm film. She has been playing bass guitar for...