Tennis loses to Highland Park, looks ahead to district matches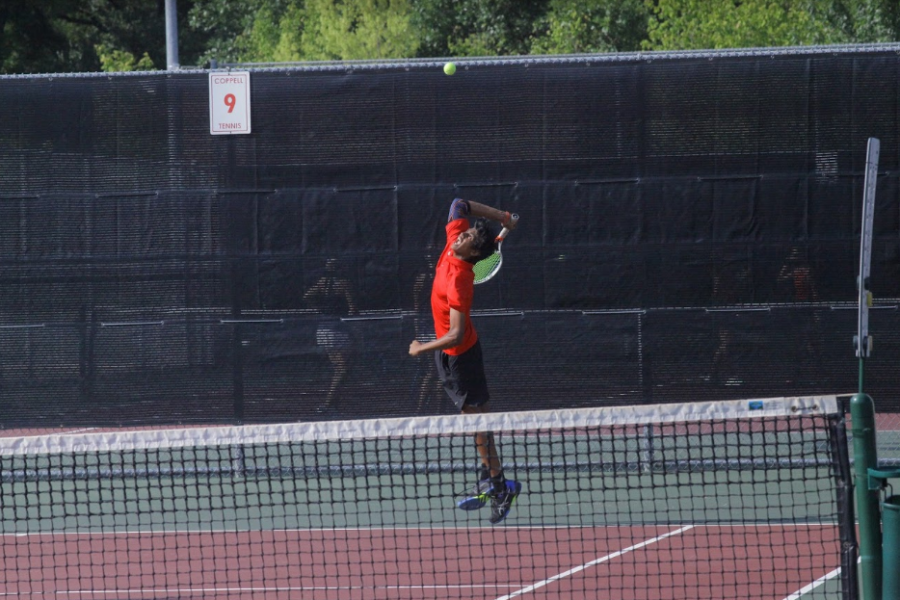 A girls' doubles match comes to a tiebreak in the second set as Coppell senior Sofia Sanchez and freshman Lindsay Patton face off against Highland Park at the Coppell High School Tennis Center on Friday. Their teammates cheer as Coppell wins the second set tiebreak and the third set. 
However, the Coppell tennis team lost to Highland Park, 11-4. As Highland Park is not a district opponent, playing them allows the Coppell team to prepare for District 6-6A matches.
"They've got somewhere around a 200 match winning streak," Coppell coach Richard Foster said. "Nobody's beaten them, including multiple state championships. We put them on there to strengthen our players and especially strengthen our doubles. Anytime you can play and you can stay on the court with a team like Highland Park it's going to make the other opponents in the area seem a little bit easier."
Friday's match allowed coaches to pinpoint specific areas to strengthen.
"We have good volleys, but we need to work on finishing the point at the net," Coppell assistant Natalie Landa said. "Their biggest strength is just that they're fighting for every point, they're not giving up whenever they lose a couple, which is giving them opportunities to come back and win the game."
Players worked to build their intensity and instinct on the court. 
"I want to improve on match play and trying to keep my head up when I'm losing or not playing at my best," Coppell junior Jacqueline Gamborino-Williams said. "I want to encourage others and have others encourage me to keep my head up and keep trying and keep fighting through the heat."
The team plays Lewisville on Tuesday at the CHS Tennis Center.
Follow @SidekickSports for live coverage. 
About the Writer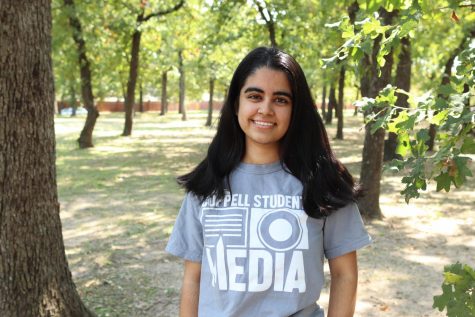 Shivi Sharma, Executive News Editor
Shivi Sharma is a senior and Executive News Editor for The Sidekick. She is part of the IB Diploma Programme at CHS and also edits for Brown Girl Magazine....