On the Spot: Seniors showcase individuality through overall, jorts (with video)
Ichha Lamichhane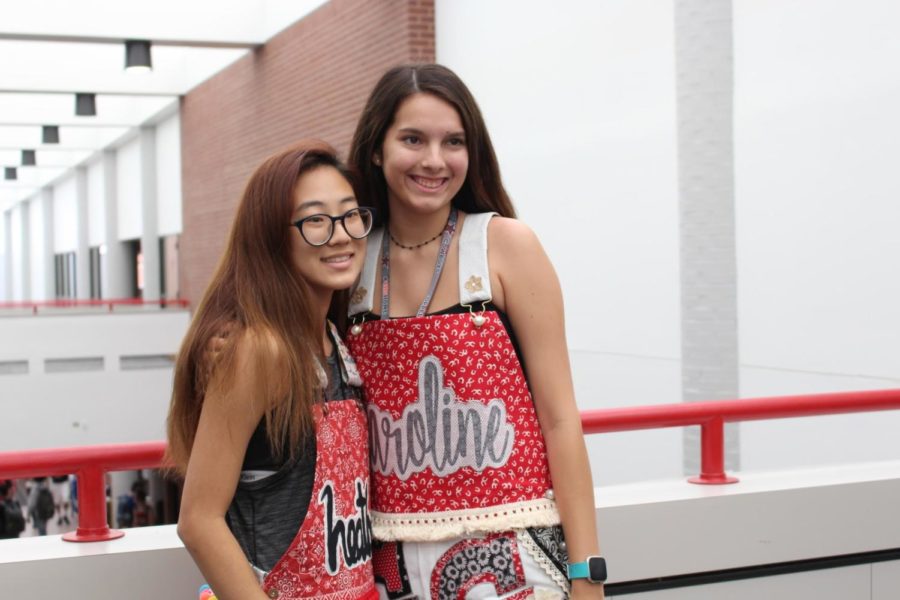 In a sea of red and black overalls and jorts, Coppell High School senior Maya Mohan stood out with her pink and orange overalls. 
"I just wanted these overalls to represent me and my personality," Mohan said. "I knew that pink, orange and yellow are my favorite colors. They just make me happy." 
The tradition of wearing senior overalls and has been around for decades and represents CHS. 
"[Wearing overalls and jorts] keep the traditions going," CHS senior Ashleigh O'Connor said. "But sometimes students don't [make overalls or jorts] but those that do keep [the tradition] going."
Overalls and jorts are representations of the personalities of the students. Often the overalls or jorts will be decorated in symbols that depict students' involvement in different activities; a tennis player might have a tennis ball picture or an art student might have paint brushes on their overalls and jorts.
Seniors design their own overalls or jorts or purchase custom made overalls or jorts from parents or businesses. 
Though seniors have the option to buy overalls or jorts, some students make them themselves.
"[Making my overalls] was long and tiring," O'Connor said. "I wanted to quit a couple of times [because it took so long] and then I finally finished them. It was a great decision."
Seniors making their own overalls or jorts also allows for a more personal connection and meaning behind their designs.
"I wanted to make my jorts myself," CHS senior Jay Akin said. "I wanted to have them handmade by me rather than having somebody else make them for me because it's just something fun to do."
However, often because of the time commitment, some students decide to have their overalls made by parents or other businesses.
"It's really cool that people make them on their own. [They] get to express what they want from their senior year," CHS senior Kinsey Bailey said. "I actually had [my overalls] made just because I was so busy over the summer." 
Regardless of whether students make their overalls or purchased them, senior overalls and jorts have been cited to add sentimental value to the final year of high school.
"My mom already told me that she wants to frame them and keep the important pieces," Bailey said. "I can remember my senior year and keep other important [things] in that frame."
Follow @BeldonaShreya on Twitter.
About the Contributors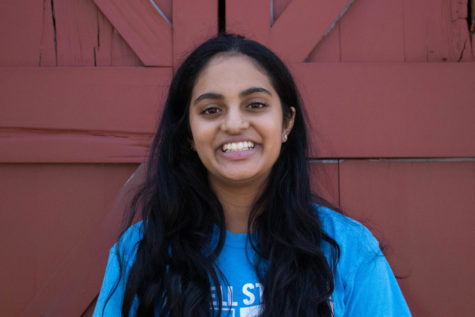 Shreya Beldona, Staff Writer
Shreya loves participating in artistic endeavors such as dance and drawing. Shreya enjoys writing about various topics ranging from fashion to pros and...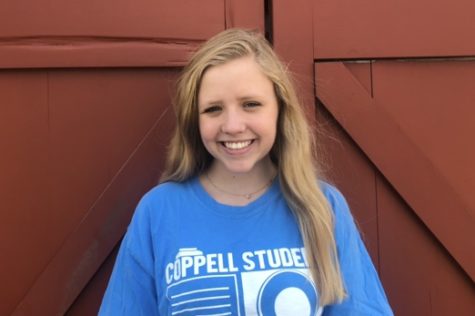 Charlotte Vanyo, Visual Media Editor
Charlotte is a senior and the Visual Media Editor for The Sidekick. You may have seen her dancing and singing around a stage in a local musical or volunteering...