Rockumentaries introducing 80s rock music to modern youth
Long hair, loud music, trips to the movie theater and a desperate rush to get home after school to watch MTV. The 1980s were a decade of self-expression and world-renowned music. If you are a teenager today, chances are your parents were into all the great bands and musicians the time had to offer. 
However, just like most trends, even the golden age of music (named as such by millennials, according to Metro News) went out of style. Michael Jackson, Daryl Hall and John Oates and Guns N' Roses were replaced by Mariah Carey, Backstreet Boys and Boyz II Men in the 90s. Today's pop music is widely different in style and mechanics compared to past decades, but the trend in Hollywood is exposing a younger audience to some of the top artists of the 1980s.
"The 80s were all about excessiveness and being over the top," Coppell High School art teacher David Bearden said. "It was the decade I thought was least likely to come back because it was so ridiculous."
In recent years, Hollywood has produced biopic films of rock legends and groups like rapid-fire. Movies such as Jersey Boys, Bohemian Rhapsody and Rocketman recount the lives and journeys to fame of these successful and popular musicians. The internet has improperly labeled this genre of movies as "rockumentaries" or "rock docs."
Most who grew up with these musicians are now in their 40s or 50s. By utilizing nostalgia, the entertainment industry summons millions of people to the theaters. This group brings its families, pooling in a bigger audience and earning more profit. 
Of course, as is often the case with most biopics, there is much criticism for the over-simplification of the struggle and hardship the subject endured in reality. However, the resulting success of many of these films can be found in the numbers. Bohemian Rhapsody, for example, earned more than $900 million worldwide. The song "Bohemian Rhapsody" hit the Billboard Charts for the third time in November 2018, the same month as the release of the movie.
"Biopic films aren't always perfect, but they get the point across and make people more aware," CHS senior CJ Konwe said. "Every generation has an interest for a generation prior to it. It stems from our parents, but youth involvement in older music and styles [is] also thanks to the media, such as 'Stranger Things'. We see the past through rose tinted lenses." 
Such movies also benefit the musicians. Since their music is unlikely to be in the spotlight anymore, the movies help reintroduce their hits, leading to more streams and more money. 
As old music orients itself back into the spotlight through cinema, younger generations begin to incorporate it in youth culture. "The Boy and the Piano," an ad which retraces key moments in Elton John's life, spiked the number of streams of John's songs by 88%, more than half of which were millennial listeners. According to Spotify, Queen is more popular than ever, with streams surging by 333% with 70% of those streamers being under the age of 35. 
"We didn't have the equipment then that we do now to make music, so [music back then] was more on the experimental side," Bearden said. "Now, things can be so polished that there's a yearning for that simple, rough electronic music from before."
Cinematography may be the antidote for reviving post-pop music, but something about the group itself attracts the individual. 
"I didn't really know about Queen and Elton John before their movies came out," New Tech High @ Coppell junior Isabella Enriquez said. "I like the group dynamics shown in Bohemian Rhapsody and the way real events were presented. [These movies] inspire me to be a better artist."
Rock music gripped the hearts and minds of listeners around the world in their time. The entertainment industry is a tipping scale of hits and misses, but this, it seems, is a definite hit with today's youth.
Follow @fliipthewriter on Twitter. 

Hang on for a minute...we're trying to find some more stories you might like.
About the Contributors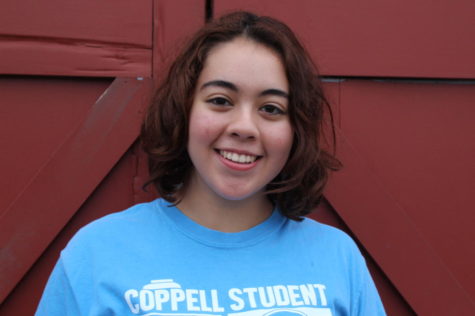 Camila Villarreal, Staff Writer
Camila Villarreal is a staff writer on the Sidekick Newspaper and the definition of an old soul. Mention Paul Anka or Men At Work and Camila will ramble...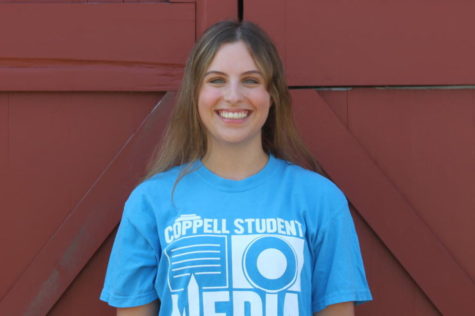 Mari Pletta, Staff Photographer
Mari Pletta is a senior and a third year photographer for The Sidekick. Outside of school she enjoys cooking on the weekends and taking photos on vacation...