What you missed this summer (1 of 3): CHS students receive new iPads
Editor's note: This is part of a Coppell Student Media package informing Coppell ISD parents and students about recent district updates.
Alongside brand new renovations and a new principal, Coppell High School had another significant change this year: a new iPad air, along with a case, keyboard and Apple Pencil for each student. (For CHS and CHS9 parents and guardians, this comes with a new $25 annual device fee.)
This year, students are allowed to bring their personal devices to school, but must bring their new iPads to school each day, as teachers are planning lessons and activities based on the iPads' applications, such as Notability and Keynote. 
"I am thrilled we've gotten new iPads; the Apple Pencil and the keyboards are going to make it a lot easier for students to access the iPads and use them daily," CHS astronomy teacher Angela Barnes said. "Everything's going to be so much more accessible to students. We'll be creating iBooks, we'll be making iMovies. I'm trying to revamp astronomy so it's all iPad-based, and we're going to be doing a lot of creating and sharing, and I'm excited."
Barnes, who takes pride in being recognized as an Apple Distinguished Educator (ADE), feels the new iPads have not only been beneficial to her lesson plans, but also that they were a necessary upgrade.
"A couple years ago, the first thing we were going to do [in class was] use the Clips app to share something about ourselves with the class, [but] Clips didn't work with [my students'] iPads because they didn't have the latest software updates," Barnes said. "It was really frustrating knowing we've got these great devices that are a little outdated. Now we have all these new ones. Students won't need a laptop or a phone to do the kinds of things I want them to do in my class, so I'm excited."
According to Coppell ISD executive director of technology Stephen McGilvray, the new iPads and features are a result of student feedback.
"There were some surveys that went out to students and some data collected, and one of the things coming back was the iPad wasn't conducive to typing, if you're having to write a paper," McGilvray said. "So we gathered different keyboards and handed them out at some of the lunch periods and had them available for the kids to come by. There seemed to be a lot of momentum. [We] also added pencils, usable for things like art."
The new iPads coincide with several new CHS technology rules. Students are not allowed to take phones into the hallway during class, and some teachers are prohibiting the use of phones entirely in their classes. Additionally, online assessments must be taken on the iPads only. These are all part of a broader goal to address academic integrity issues at CHS.
"When you're allowed to bring your own device and take online assessments on your cell phone or MacBook, there are so many ways you can backdoor access things, take screenshots of things and do things like that," CHS associate principal Melissa Arnold said. "With the new iPad system, we're able to mirror, we're able to see everything that you all are doing, which will allow you to not go through backdoor channels to cheat."
Though McGilvray has not yet received much feedback on the iPads, students have shown both positive and negative reactions towards the upgrade.
"I like the new iPads because they come with a keyboard, and the touchscreen and the Apple Pencil is really nice, so it's kind of like a smaller version of my laptop," CHS senior Advaita Chaudhari said. "[However,] the iPad is ridiculously censored. I've been watching YouTube videos for school that are blocked, and that's insane. The App Store is blocked, too. There's so many apps I need to download that the school doesn't pay for that I'm willing to pay for [and] I can't get on Manager."
New projectors, screens and Vivitek NovoTouch interactive televisions have also been added to CHS classrooms. One primary goal of the new iPads and technology is to provide additional opportunities for "writing and creative engagement". 
As the 2019-20 school year settles in, the focus at CHS will be encouraging students to utilize the new iPads to enhance their experience at school.
"There's power in everyone having the same device, which is the case now," CISD director of technical services Todd Sissom said. "That will enable the teachers, as they engage and adopt the ideal that everyone has the same device, to deliver content and teach and deliver instruction in ways that maybe they had not been able to [before]."
Follow @anthonycesario_ on Twitter
About the Contributors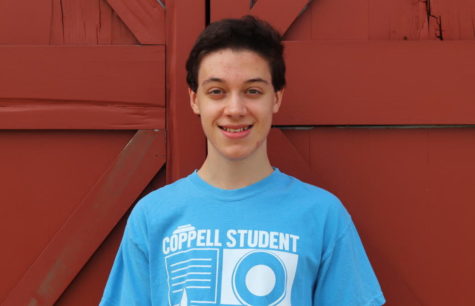 Anthony Cesario, Executive Editor-in-Chief
Anthony Cesario is a senior and the Editor-in-Chief of The Sidekick. When he isn't keeping up to date with all things music related, he enjoys exploring...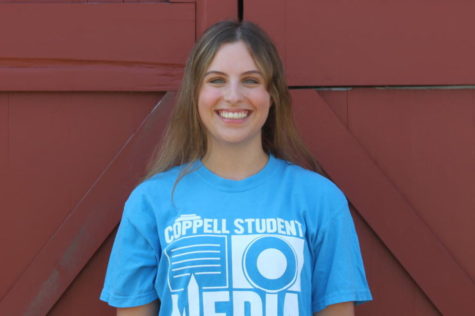 Mari Pletta, Staff Photographer
Mari Pletta is a senior and a third year photographer for The Sidekick. Outside of school she enjoys traveling and taking photos on vacation over the summer....