Facing identity crises as a student who moves, reaching out to those who relate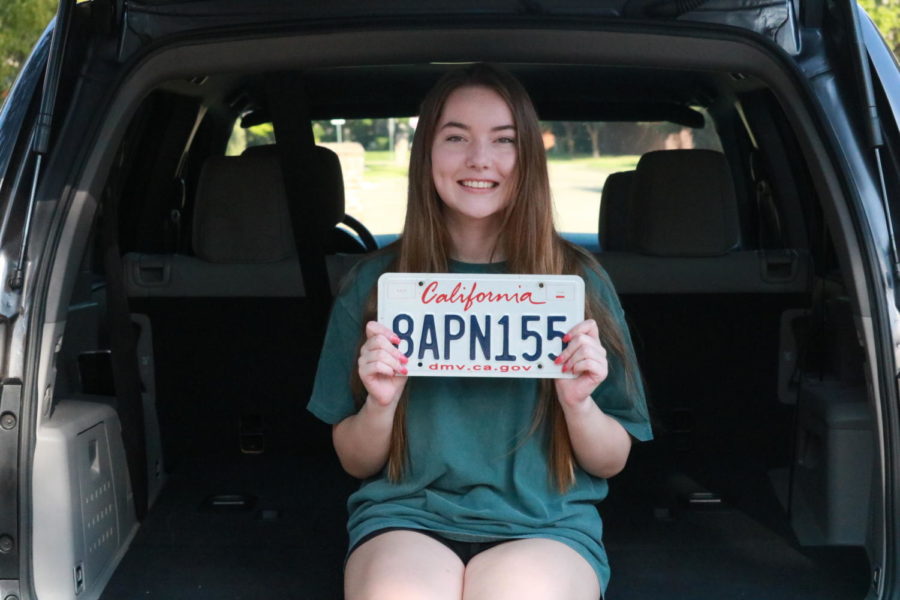 Coming back to the United States after spending several years out of the country made me feel like a foreigner at home. The daughter of diplomats, I frequently moved in and out of the country, struggling with adapting to my own culture and what it really meant to be an American. 
I lived in Washington, D.C. multiple times, and yet it hardly felt like home. 
I couldn't call Belgium, France, Colombia or California home, either. That title would someday be reserved for Texas.
The playing of "The Star-Spangled Banner" before a sporting event is a normal occurrence for most Americans. The song was unknown to my sisters and I (age 8) when we moved back to the United States from France, resulting in some embarrassing commotion at a Pittsburgh Pirates baseball game.
As the crowd stood for the national anthem, we stayed seated, loudly asking my mom a million questions about what was going on. We became the center of attention in our section of the crowd as eyes judgingly darted to us.
As we all experienced culture shock, moving had a large impact on my relationships with my two older sisters, Sarah and Hannah, bringing us closer together.
"With every move, I felt myself grow closer to my sisters," said Sarah, who graduated from Coppell High School in May. "I began to appreciate my relationships with family more when adapting to making new friends in a new city or country."
Moving taught me the importance of having a good relationship with my family. My sisters and I were always there for one another when dealing with the struggles of arriving at new schools. They became my best friends and biggest supporters. 
"Moving schools can make students feel lonely especially because you feel far from your friends," Coppell High School senior Jackson Newsum said. "High schoolers have all of their middle and elementary school friends and it makes it harder to find good friends if you change schools when you get older.
Newsum went to Good Shepherd Episcopal in Dallas for elementary and middle school before transferring into CISD in ninth grade to finish secondary school at CHS.
Moving to Del Mar, Calif. my sophomore year, I experienced the difficulties newcomers at American high schools can face. Weeks spent trying to find friends turned into months. Eventually I found the people who would become my best friends but I was not left unchanged. The struggles I went through in finding my place made me more sympathetic toward what friends as well as strangers are going through.
Moving can be difficult in the American public school system, but it can also provide students with new and unique opportunities. 
"As an athlete, moving to Coppell provided me with new opportunities," CHS senior Jude Hadi said. "I can now play on better teams that are in this area and I go to a better school than I used to."  
Hadi moved to Coppell two years ago from Austin and now plays hockey for the Dallas Penguins. 
CHS senior Roque Pérez and his family moved to Coppell from Spain when he was 8, providing him with a new outlook on life and helping to develop his ability to adapt to new cultures without conforming.
"Moving to another country forced me to adapt to a whole new lifestyle," Pérez said. "My eyes have been opened to a lot of new and different cultures and beliefs… knowledge of different perspectives on life has helped me develop my own unique set of values and beliefs."
Pérez is thankful for the opportunity he has been given to be completely fluent in two languages, Spanish and English, and plans to return to his home country for college next fall. 
Moving gave me the ability to speak Spanish and French, a privilege I realize few Americans hold. I learned to value views and beliefs that differ from mine and was given the chance to learn from them.
Coppell ISD has more than 60 new students starting at CHS as of the first day of school this year, according to Principal Laura Springer. Springer is making efforts to reach out to these students. 
"We want to try to have regular meetings with the new students this year and assign them mentors who can check in on them for a few months until they get fully integrated into the system," Springer said. "We need to be looking out for these kids because it can be hard to make new friends in high school."
Moving to Coppell at 12, I expected to simply go through the motions of adapting to living in another place. I found a home instead, a place where my family and I all felt welcomed at school and work. In Coppell, I've met the people who have shaped me into who I am today. New students can feel the same here if given the chance and kindness I received. 
Welcoming new students at school can have a great positive impact on their lives and high school careers. My experience at various schools was shaped by the teachers and friends who made an effort to reach out to the new girl. We can all play a role in establishing a community that receives newcomers with open arms. 
Follow @CHSCampusNews for more campus news and writer @emmameehan_ on Twitter.
About the Contributors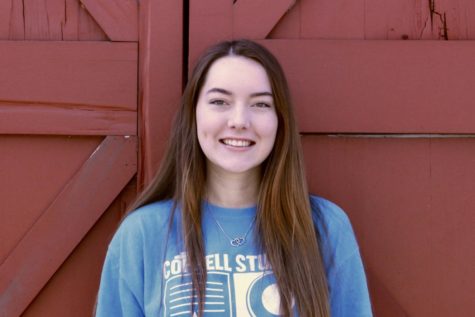 Emma Meehan, Staff Writer
Emma is a senior and second-year writer on staff. She likes to read about politics and history, hang out with friends and do yoga. You can reach her at...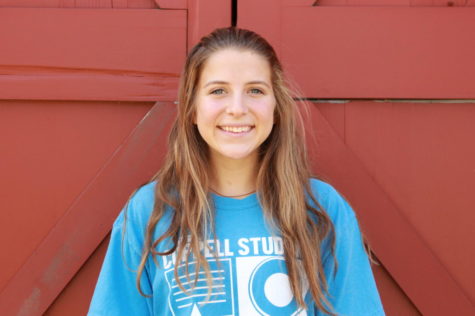 Sydney Rowe, Staff Writer/Photographer
Sydney is a senior and is a second-year writer and photographer on staff. She enjoys being active and going to new places in her free time. In school,...