Warriors triumph over Cowgirls in fifth set
It was three points that made the difference. The scores of the previous sets became inconsequential in the final minutes of Tuesday's volleyball match between Coppell and Arlington Martin in the CHS Arena. 
The only points that mattered in the end – the last set – were those three points.
Martin defeated the Cowgirls in that set, 15-12, which brought the final score to 3-2, Warriors (25-23, 24-26, 25-18, 24-26, 15-12).
After four back-and-forth sets and alternating wins, the fifth set was bound to be close. However, for the Cowgirls, it was not necessarily about winning. Instead, the focus of this non-District 6-6A match was to improve as a team before going into district play on Sept. 13.
"We've had a lot of good competition and it has really pushed us to get better as a team," Coppell assistant coach Holland Smith said. "I'm excited for what the future holds this season."
In the first set, the Cowgirls struggled with communication and consistency in their hits. However, as they moved towards the later sets, the problems began to smooth out.
"With a big team, a lot of people think someone else will do their job," Coppell senior libero Maci Watrous said. "They think they don't have to talk or communicate with the team. But, every person has to do her part on the team, and we started to do that tonight."
Heading into the rest of the non-district games, according to Watrous, a main focus of Coppell is to finish its games strong. This was demonstrated in the two 26-24 wins the Cowgirls had. 
Part of this was due to consistent kills by seniors middle blocker Peyton Minyard and setter Kinsey Bailey. The duo was reliable when the Cowgirls were down by just a few points, which happened often, and was able to pull the team back up to win the close sets.
The Cowgirls travel to Orlando, Fla. for the annual Kaylee Scholarship Association tournament this week before playing at Keller Central on Tuesday.
Follow @SidekickSports on Twitter for more live coverage.
About the Contributors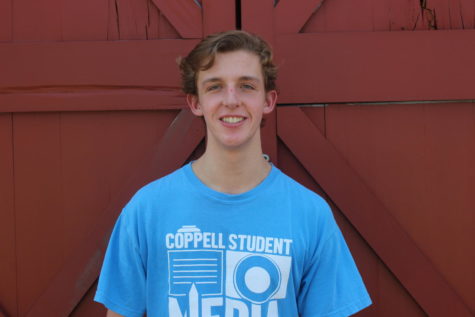 Nicholas Pranske, Executive Copy and Design Editor
Nicholas is a senior and in his third year on The Sidekick staff. He enjoys reading the encyclopedia cover to cover and polishing shoes. You can often...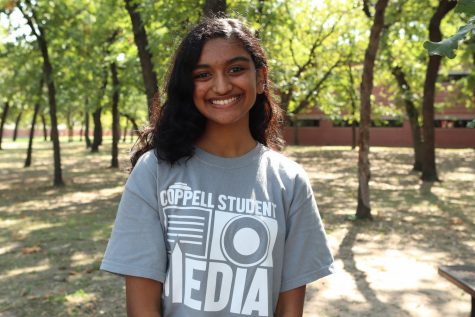 Sally Parampottil, Executive Editor-in-Chief
Sally is a senior and the Executive Editor-in-Chief on The Sidekick. While she's done just about everything possible on staff, she loves writing for sports...