First day, part two
New class of freshmen fill halls of CHS9
In spite of the rainy weather, the first day at CHS9 was busy with activity. The campus opened its doors to a second school year and a new class of freshmen on Wednesday. 
"We have signs posted everywhere, we have teachers and staff stationed everywhere, our administration team will be out all day long to make sure students know where they're going and what they're going," CHS9 Principal Cody Koontz said. "If you have a good plan, when those curveballs come it's pretty easy to adapt."
A major change for the 2019-20 school year is Coppell ISD's distribution of iPads and Apple Pencils to all students at Coppell High School  and CHS9. This is part of a larger Apple Classroom technology plan the district is implementing to enhance all classrooms. 
"At my old school I didn't have any iPads," said freshman Tyler Garner, who is new to CISD. "It's going to help a lot with homework and preparing for tests and just getting your stuff done."
Another change to the high school system is the new C day schedule, allowing students to visit all of their classes on Friday. Teachers are able to see students three times a week as a result of this adjusted timetable. 
"I am in favor of the new C day schedule," CHS9 band director Kate Klontz said. "It gives the students more time to actually meet with all of their teachers at the end of the week and make sure they have all their necessary tools and materials to have a successful weekend."
The district is also putting an emphasis on "building relationships" for the 2019-20 school year, which is being introduced as the teachers meet their students.
"We want our teachers to get to know our kids, and our kids to get to know each other," Koontz said. "Ninth grade is this exciting time where they're coming from all three middle schools, or even outside the state or country. We want our students to know that they belong here, regardless of who they are, what their interests are, that there's a place for them to get connected."
The start of the campus's second year allows the staff to draw from their first year. 
"We have a year under our belt to draw from, both with data, from a standpoint of how the year went for our kids, but also areas we know we want to improve," Koontz said. "We think this group is going to be a great one, and we hope they enjoy their time."
About the Contributors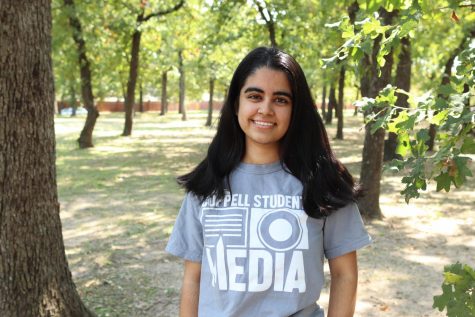 Shivi Sharma, Executive News Editor
Shivi Sharma is a senior and Executive News Editor for The Sidekick. She is part of the IB Diploma Programme at CHS and also edits for Brown Girl Magazine....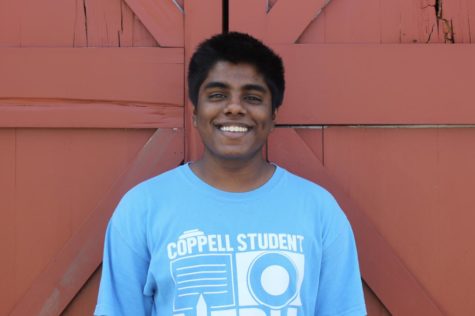 Nishant Medicharla, Business Manager
Nishant Medicharla is a senior and Business Manager for The Sidekick. When he is not writing, he enjoys binge watching new TV shows, reading coming-of-age...