Coppell tennis remains positive despite loss to Southlake Carroll
Yells and cheers filled the Coppell tennis center during yesterday's match against Southlake Carroll as junior Andreja Zrnic fought hard through his tough singles match, eventually pulling himself to a tiebreaker. 
Many of his teammates stood up to scream words of support at the top of their lungs, and Zrnic eventually seized a 12-10 victory in the breaker. 
"Tennis is extremely mental, and cheering the people on your team – not only does it build them up and help them play with confidence, but it also rattles their opponent," Coppell senior Reagan Stone said. 
Zrnic's match is one of six that reached a tiebreaker yesterday. Although Coppell lost four of them and Carroll ended up winning, 13-6, the players remain proud of themselves. 
"We played outstandingly," Coppell coach Rich Foster said. "I'd be lying if I said I wasn't disappointed; we haven't beat [Southlake Carroll] in six years, and I really want to beat them. But we have a team this year that can beat them. We're not there yet, but we're playing 100% better than we were last week."
Senior Aishwarya Kannan shattered expectations by upsetting higher ranked Kelly Kunz. Also on the girls side, doubles partners freshman Lindsay Patton and senior Sofia Sanchez worked together to win their tiebreaker 11-9, despite some early-season trouble finding effective doubles combinations. 
According to Foster, the varsity team's ultimate goal is to get itself to state – a feat never been accomplished in Coppell tennis history. Although yesterday's match was not a district match and did not count toward their advancement to regionals and state, it was important in other ways. 
"[Coming into yesterday's meet], I was really trying to build the team's confidence," Foster said. "Because a lot of [senior] players left us last year, so I'm trying to build some [newer] kids into confident leaders. And also, this group of kids has never beat [Southlake Carroll] before, and I wanted them to understand that we can. We can beat this team."
After their Plano West tournament this weekend – where they are likely to face Southlake Carroll once again – the Cowboys and Cowgirls will begin their district matches next week, taking the first step on the path to achieving their season goals. 
Follow Pramika on Twitter @Pramika_kadari

Hang on for a minute...we're trying to find some more stories you might like.
About the Contributors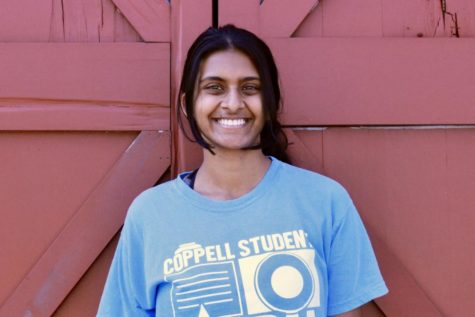 Pramika Kadari, Executive News and Enterprise Editor
Pramika Kadari is a senior and the Executive News/Enterprise Editor on The Sidekick. In her free time, she enjoys reading, writing, watching movies and...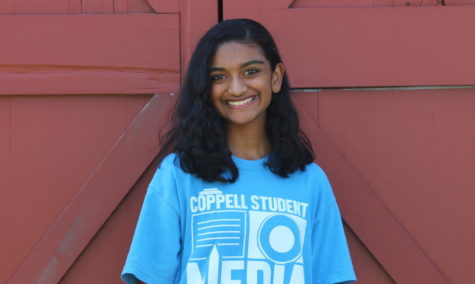 Sally Parampottil, Executive Sports Editor
Sally is a junior and the Executive Sports Editor on The Sidekick. When not working on homework or other school-related activities, she can be found rewatching...