Raja returns to national spelling bee, earns victory in eight-way tie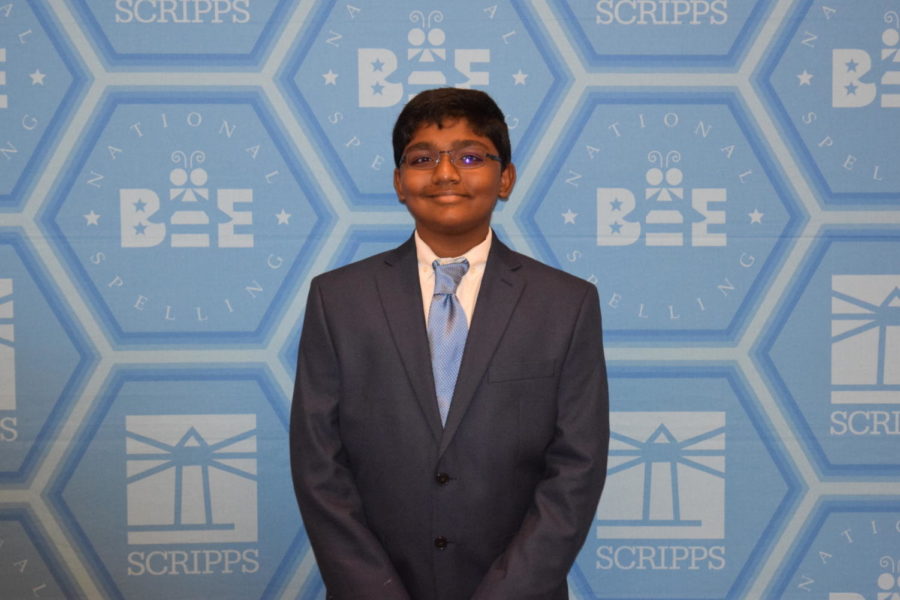 After nearly 10 hours of spelling, Coppell Middle School West seventh grader Rohan Raja's efforts finally paid off as he held the Scripps National Spelling Bee trophy on May 30 with seven fellow champions. The students' victory made history as the first time more than two students tied for the win.
A total of 562 contestants, all under 15, originally entered. The competition was so strong that officials ran out of challenging words, leading to eight champions being crowned. They survived 20 straight rounds without misspelling any words. 
Three of these winners were from the Dallas area: Raja, Dallas St. Mark's School of Texas seventh grader Sohum Sukhatankar and Lewisville McKamy Middle School sixth grader Abhijay Kodali.
"[Seeing Rohan win] was very amazing because it was a very hard-earned journey for him," said Priya Damodaran, Raja's mother. "A lot of hard work and perseverance went into it."
Raja's aptitude for spelling first shone in kindergarten, when he would excel in spelling without much studying. In second grade, he did well in the North South Foundation spelling competition. And last year, he took his skills to the national level for the first time by placing as a finalist in the 2018 Scripps National Spelling Bee. 
"Spelling has been a big part of my life for the past two years," Raja said. "I've gotten used to it and I enjoy it."
Raja prepared heavily for the 2019 contest, focusing on studying language patterns and roots. 
"Before the competition, I was decently confident, but at the same time a little bit nervous," Raja said. "I felt amazing after winning because not many people even get the chance to compete at the national level."
To celebrate his victory, Raja enjoyed a party with his friends. Along with the other seven champions, he received a $50,000 prize, which he plans to save for college. 
"Rohan is generally very passionate and committed to whatever he does," Raja Adaikalasamy, Rohan's father, said. "Outside of that, he is a very fun loving person. He has other interests like playing sports. We are just very glad and happy that we have such a wonderful kid."
Follow Pramika on Twitter @pramika_kadari 
About the Contributor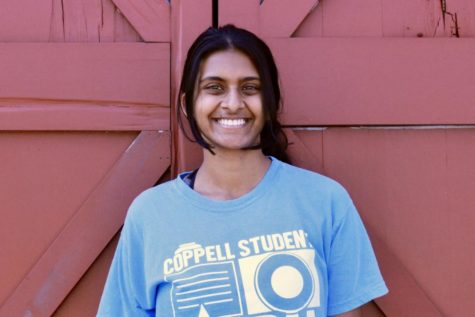 Pramika Kadari, Executive News and Enterprise Editor
Pramika Kadari is a senior and the Executive News/Enterprise Editor on The Sidekick. In her free time, she enjoys reading, writing, watching movies and...