Dharmapuram finds purpose in song, dance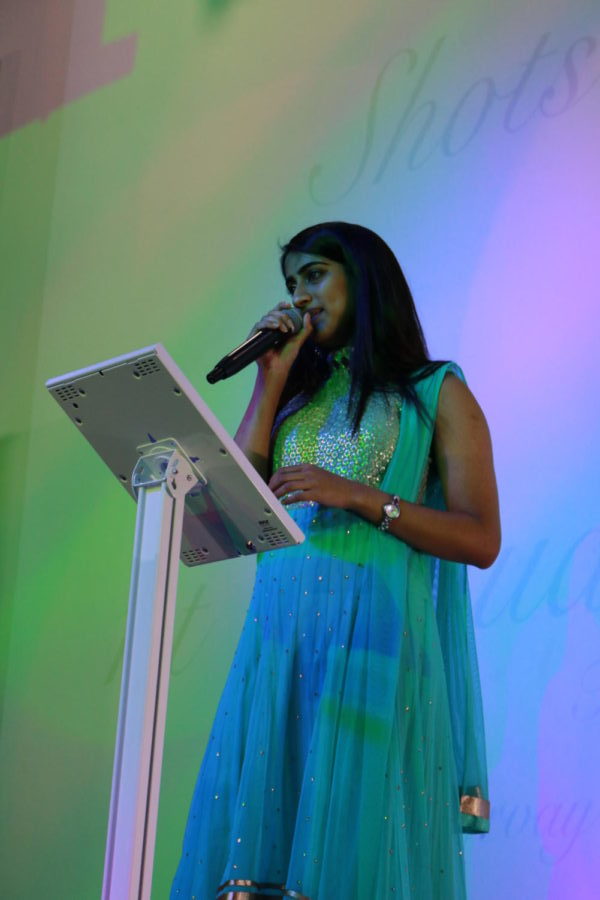 At age 14, Coppell High School senior Neha Dharmapuram traveled the country, singing in front of vast audiences and earning not only the semifinalist position in India's televised Padutha Theeyaga contest, but a greater exposure to the world of entertainment.
Today, Dharmapuram continues her endeavors in the fine arts, aspiring to become an actress in the booming Indian film industry, Bollywood — or Tollywood for the Telugu film industry.
Dharmapuram, who lived in India until she was 4, has been a singer since she was around 3. She credits this to her mother Ratna Dharmapuram's desires and cultural influences.
"It was initially my mom who pushed me into my first singing class," Dharmapuram said. "It was an expectation in India to take a singing or dancing class, and I guess it was easier for my mom to convince me to start singing than dancing."
2013 was a turning point for Dharmapuram. Her mother convinced her to audition for Padutha Theeyaga, a televised singing competition in Telugu which broadcasts in India. Her selection as a participant would change her outlook on the arts.
The summer the show was filmed, Dharmapuram would perform a song for six episodes of the show every weekend. She would spend weeks rehearsing in order to perform and travel on the weekends. In total, she learned 22 songs and sang 16 of them.
"I went in loving music, but surprisingly, for a year or two after I finished [competing], I felt it ruined singing for me. The whole competitive scene changed my perspective on singing itself," Dharmapuram said. "However, I learned a lot about working under pressure and being independent. The whole experience was very stressful, but it was something I wouldn't return for anything."
Dharmapuram's father, Mahesh Dharmapuram, also has a positive recollection of the event.
"I never expected this," Mr. Dharmapuram said. "When the show was telecasted in India, many people who we lost touch with got in contact again to tell us how good Neha was singing – that made me really, really proud of her. I became 'Neha's dad' instead of her being my daughter."
Neha and those who know her feel singing and her participation in Padutha Theeyaga paved the way for future art endeavors by providing her a platform and exposure to performance.
"[Padutha Theeyaga] really helped [Neha] learn and grow as an artist," said CHS senior Mahitha Jangeti, Neha's friend of seven years.
After Padutha Theeyaga, Neha decided to focus her energy in a closely related realm of the fine arts: dance and acting.
"In one year, we could see drastic changes in the way she danced," Mr. Dharmapuram said. "We started seeing she was putting her soul into dance and becoming more graceful."
Neha plans to travel to India every summer while pursuing a Bachelor of Science in Marketing degree at the University of Texas at Dallas to position herself closer to Bollywood or Tollywood. Being in India, as she puts it, is a matter of being in the right place at the right time, a philosophy central to the film industry.
"I feel the roles [Indian people] get in Hollywood are to fulfill a certain stereotype – the smart kid with no social life," Neha said. "If I went to India, to Bollywood or Tollywood, I would get strong female characters, and I like sappy love stories as well."
Indian cinema is often ripe with ostentatious musical numbers, offering Neha a marriage of two perfect worlds for her passions.
"Singing introduced me to the media world – the recognition I got from that has driven me to want to do more in that field. I want to be known," Neha said. "It opened my eyes up to the film industry."
Dharmapuram and her parents share a common understanding of the value of fine arts.
"To be successful, you need a whole package of critical skills," Mr. Dharmapuram said. "There's life beyond studies. Choreographing on your own, for example, teaches you how to take others along with you."
Ultimately, it is Neha's intrinsic love for the fine arts that stimulates her desire to pursue an acting career, as opposed to a field such as medicine.
"Passion is my driving force," Neha said. "I could do medicine for 16 years – I have the capacity to do it – but if my passion doesn't lie there, if that's not what I love, why do it?"

Hang on for a minute...we're trying to find some more stories you might like.
About the Writer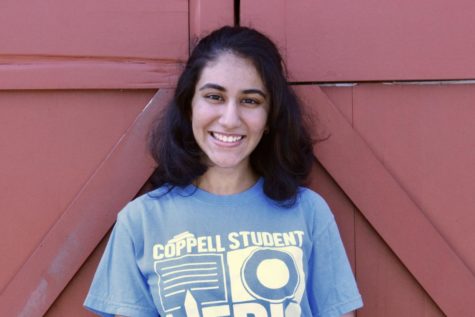 Akansha Singh, Staff Writer
Akansha is a senior and second-year staff writer on the Sidekick. She plays the violin in the Lone Star Youth Orchestra and is the president of the Society...