Campus renovations to begin in three phase construction this summer
Among the many changes introduced to the upcoming 2019-20 school year is a much more physical one that students will notice.
As part of a voter-approved bond created in 2016 by the Coppell ISD bond committee, district renovations for campuses are seeing with construction work in a three phase process: it begins this summer, continues in the 2019-20 school year and completes in 2020 summer.
"There's certain things we'll do that will probably take certain sections of classrooms," Associate Superintendent for CISD Sid Grant said. "Teachers will move around a little bit while we will do those classrooms. Teachers will move back in, and then we'll move to another set of classrooms. This summer, we're hoping to get a large part of [the] main corridor renovated."
The bond included construction of Coppell Middle School West, CHS9 and Canyon Ranch Elementary School, which is set to open fall 2019. Several campuses, such as CMS East and CMS North, have upscale renovations that will be complete by the fall. Ongoing and in-progress bond construction projects include the addition of solar tubes to the eight elementary schools (Austin, Denton Creek, Cottonwood Creek, Lakeside, Mockingbird, Town Center, Wilson and Valley Ranch) and replacing the turf and track at Lesley Field at CHS9.
"Given how some of [Coppell High School] goes back to 1986, it's time, [considering] this flooring that we're standing on for example, to change it up," Grant said. "Just like the bathrooms, they really needed upgrading. It's better off to try to make the entire building and give it a new, fresh look."
On April 29, CISD board members recently voted to allow renovations to continue with the contracting company North Star Builders Group, which has been used for previous CISD construction plans including LED light installation and paint improvements to classrooms, corridor updates, refurbished carpets as well as renovated staff bathrooms that are expected in the next wave of renovations.
This follows student bathroom renovations, which included updated equipment such as motion sensor sinks and hand dryers, as a part of the bond package in 2017 and safety renovations such as the introduction of the security vestibule this school year.
"I want to make sure as we go through this process, we clean up our school and make it look wonderful," said CHS Principal Laura Springer, who assumes the position at the conclusion of the 2018-19 school year. "When you walk in, we also teach pride in taking care of our property. Being so proud of it, that we don't deface it, that we don't do things to this property that would take away from that pride that we have as Cowboys and Cowgirls in this building."
The new design will look similar to the visual theme of CHS9, which opened its campus doors this past year.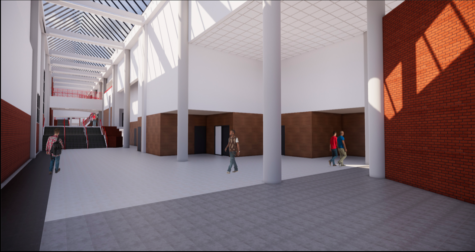 "Those renovations would include pretty much an overall facelift of the entire CHS facility," CISD Superintendent Brad Hunt said. "It's a very sleek design. The aesthetic is more along the lines of red and black and silver, gray or cocktail colors."
More than visual adjustments, CISD plans to extend renovations towards academic and fine arts  facilities, such as the D/E hall, band hall and choir room, to emphasize their importance as well.
"We are starting to focus on [not only athletics], so really excited about that," Hunt said. "The building is close to 30 years old, so it's always nice to have a fresh coat of paint or new carpet, when it's kind of a hub away from your home."
This phase of the project is estimated to cost $17 million.
"I don't think sometimes some of our students realize what they have in this town," Springer said. "The way the bond dollars have been voted to be able to do renovations and different things for our schools; this community cares about our schools and cares about you attending a really nice place."
Follow Christine on Twitter @chriszacuai.
About the Writer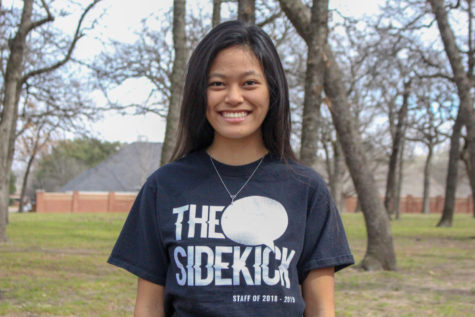 Christine Zacuai, Executive News Editor
Christine Zacuai is a senior and the Executive News Editor on The Sidekick. She is always searching for the next best pho spot and bingeing The Office....