Current school records set up continued success for Walker
If one were to ask Coppell High School junior Jackson Walker about his achievements, he would only shy away from the topic. Despite his humility, Walker is the number one 800-meter runner in Texas and placed 10th in the nation.
Setting one school record can be difficult in itself, but Walker has managed to set two, both in the 800-meter and 1,600-meter. With two school records under his belt and the never losing an 800-meter race while competing with the very best.
However, the record is just a reward for the hard work and dedication he puts out on the track.
"Breaking both the records is a big deal to me but is a baseline at my true potential," Walker said. "I use it as a way for me to work harder and keep grinding because I know I can dig deeper and push myself even harder."
Since seventh grade, Walker has enjoyed the intensity of running with the best in the state. His experiences from playing soccer have helped not only his endurance but his ability to be a part of a team.
"Playing soccer ever since I was in kindergarten and whenever it came to the running drills, I was really quick on my feet," Walker said. "When I came to the high school, I was not very good at soccer, but all the endurance I built up opened a new gate, and I started running both track and cross country."
Running, like many other sports, can be very difficult – not only to the body but the mind, as pushing past the pain can be daunting for many.
"Being able to workout by myself with nothing but the ground can be really hard sometimes," Walker said. "Getting myself mentally locked in and focused on nothing but pushing myself to the best of my ability."
Whether in class or on the track, Jackson makes sure he gives all he can.
His work ethic does not go unnoticed by Coppell track and field coach Karl Pointer, who has helped him throughout his time as a Cowboy.
"He is gifted with his running ability, is a very high academic kid in the classroom, and a kid who is built on character," Pointer said. "We want students like him to help build the program and truly embrace the school."
His running ability is not the only reason Walker has been able to set two school records, as he credits his coaches and team for his success.
"The coaches set the standard on both the training aspect and the mental toughness throughout the season," Walker said. "Everyone part of the team wants to succeed, and that is where the leadership and experience I build from everyone around me."
Furthermore, Jackson left a lasting impact on the track and field team but has inspired his teammates with the work ethic and high mentality.
"He always finds a way to get us motivated, even on the days we want to quit," CHS sophomore Rith Bhattacharyya said. "Always in a positive mood and ready to put in the work [which] really helps connect the team together."
With a large group of seniors leaving the team, Walker understands the importance of stepping up and leading younger athletes towards success.
"I am excited for my senior year on the team along with the excitement of having younger athletes to continue the CHS legacy," Walker said. "I am not the outgoing type of person, but when it comes to a group of individuals I respect, it is necessary for me to step up and lead."
As Walker's last season approaching, the coaches are bittersweet about the outcome.
"Watching him grow for the past three years has been quite the journey," Pointer said. "We are very excited about his future because we have some major colleges acquiring about him, and he has a lot of doors opened for him."
With the feeling of getting lined up on the track, Jackson is always ready to go out and enjoy what he loves.
"It is always nerve-racking, and I can always feel the pressure," Walker said. "However, it is my favorite thing to do during the week and even better when I have my team around me."
Follow Arman on Twitter @arman_merch
About the Contributors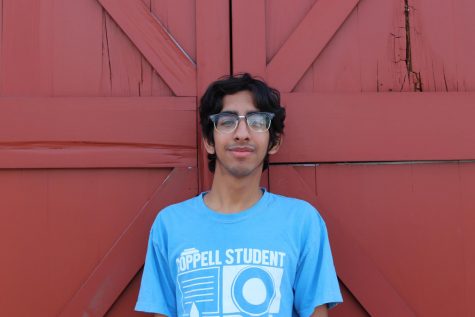 Arman Merchant, Staff Writer
Arman Merchant is a senior and a third-year staffer on The Sidekick. He enjoys his time watching football, listening to music and walking his dog. With...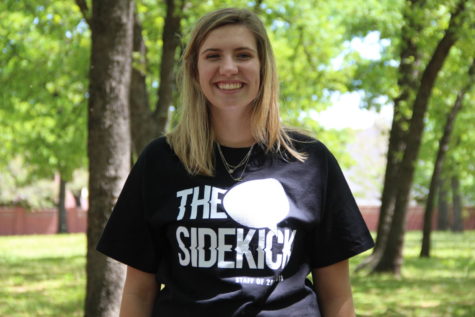 Aubrey Phillips, Staff Photographer
Aubrey Phillips is a senior and second year staffer on The Sidekick. In her free time, she enjoys spending time with friends and family, listening to music...