Coppell swimmers snatch streak, "Golden Boot" from J.J. Pearce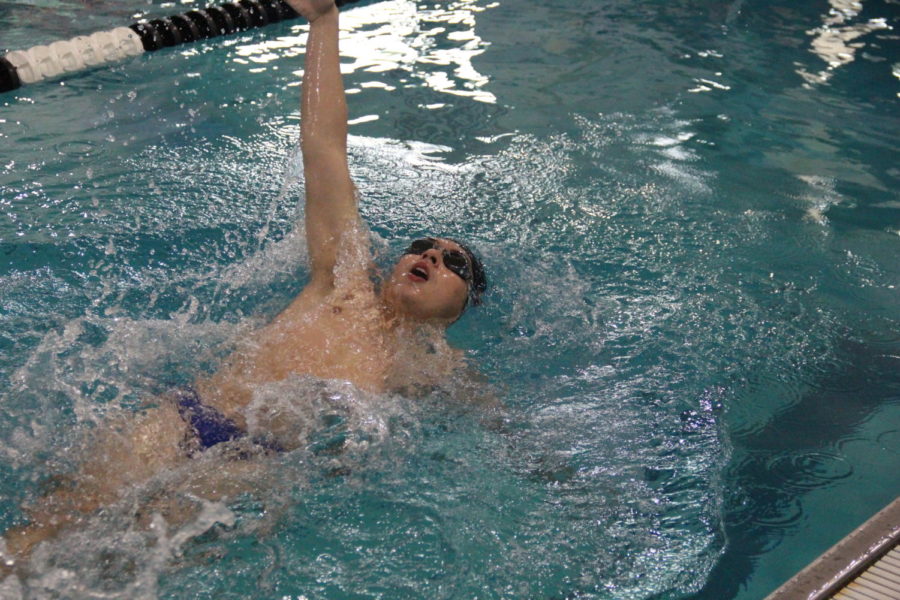 Coppell senior swimmer Elieser Gonzalez clutched the trophy, dubbed the "Golden Boot", as the rest of the high school swim team cheer around him in excitement after its victory against Richardson team J.J. Pearce.
The offseason meet took place at Coppell YMCA on Friday, preceded by two days of intrasquad scrimmaging for the CHS team.
Passed from athlete to athlete, the award is a symbol of the team's hard work throughout the season, culminating in the victory.
"These kids just hustle hard," CHS swim coach Marieke Mastebroek said. "I wasn't expecting to win this duel, but they all raced their heart out."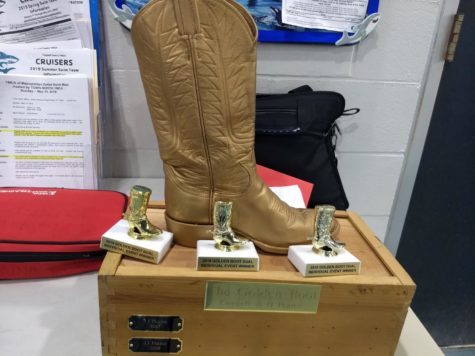 Swimmers and family members milled around all sides of the pool as the meet went through 31 events. After a final win for Coppell in the boys 50-yard freestyle with fins, swimmers from both teams crowded around the locker entrance by the bleachers as the "Golden Boot" was received by Coppell.
"It's a pretty even rivalry," CHS sophomore Neil Upreti said. "Every once in a while, we have a few swimmers that are extremely better than others, but overall I'd say that it's pretty neck and neck."
In addition to winning overall, Coppell won 18 individual awards. This was the third year the two teams competed, Coppell's win breaking the Mustangs' two year streak.
"Pierce lost three or four really strong swimmers last year, and they weren't able to replace them," Mastebroek said. "That was a big loss. For us, we continue to pull up our lower-level swimmers up into higher levels."
Closing such gaps between individual swimmers is what Mastebroek believes makes the team stronger as a whole.
"Our strength is really the depth of the program," Mastebroek said. "I really enjoy working the entire group, not just the fastest swimmers. I really try to pull up the kids that are at a lower level [during] the last two and a half years that I've been here [and] to push more people into varsity."
With the season already over and the school year nearing its end, the Coppell swim team will also see changes, including losing some of its leaders.
"We're losing a couple of kids – not a lot – but especially [CHS senior captain Emil Aaltonen]," Mastebroek said. "He's going to be hard to replace and it's really [about] waiting to see what comes in with the new freshman squad."
The roster for the 2019-2020 season is currently being developed, aiming to build and diversify the swimmers' performance by encouraging them to try new events.
"Over [time], swimmers will stop dropping time, because they're already at their fastest," CHS sophomore swimmer Shreya Tirumala Kumara said. "[Mastebroek] wants you to improve, but she also wants you to try something new as well."
Skill aside, some are looking forward to seeing more encouragement amongst the team next season.
"I want us to get more into the team spirit of things," CHS sophomore swimmer Sreya Mulukutla said. "I want to go to meets and have people know that we support each other, and we don't have hard feelings. When we're deciding to have fun, we go a lot faster than when we're putting pressure on ourselves."
About the Contributor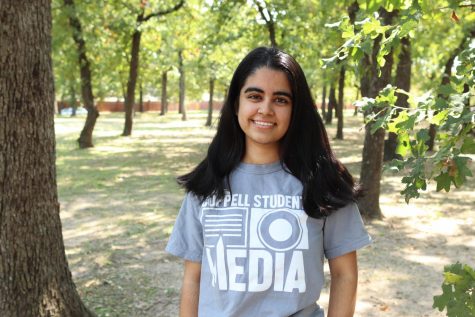 Shivi Sharma, Executive News Editor
Shivi Sharma is a senior and Executive News Editor for The Sidekick. She is part of the IB Diploma Programme at CHS and also edits for Brown Girl Magazine....