CISD Board approves new technology plan for students next year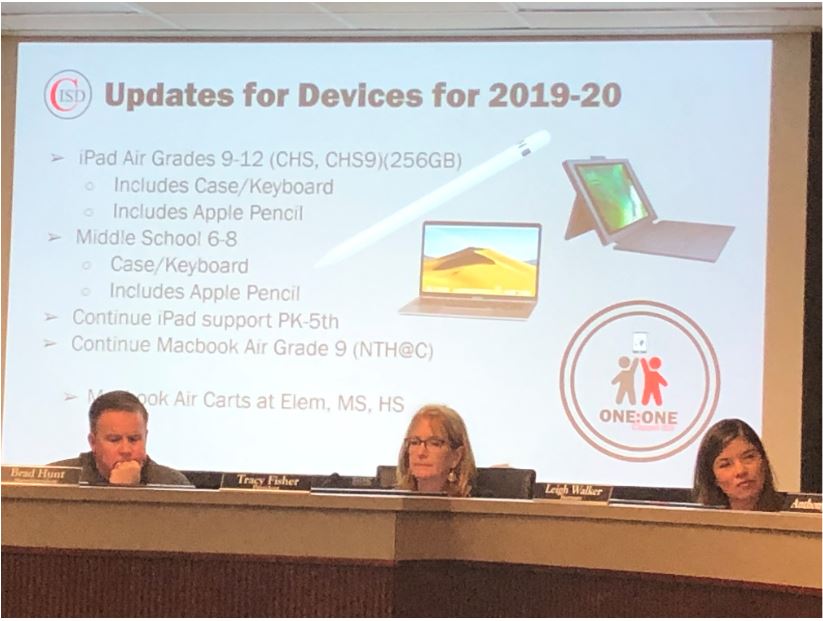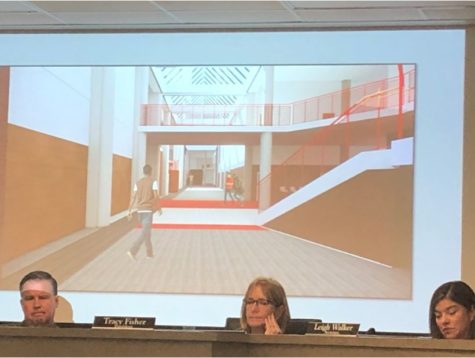 On Monday night, the Coppell ISD Board of Trustees met to discuss the new technology plan, the Coppell Middle School East field and future Coppell High School renovations.
CMS East recently implemented a new plan to close off the field on weekends and leave it open on the weekdays. This plan confused the community at first, with some pedestrians still using the field on the weekends because the gate was left unlocked; but as of now the community has adjusted to the rules.
This plan was put into place because the people who used the field on the weekends left the field littered and damaged. The goal is to preserve the field by limiting damage and having coaches watch the attendants. The field will be shut down over the summer and reopen at the start of the next school year.
The renovations at CHS are now entering their final stage, and the construction will begin this summer. The parts of the school that will be work on are: D/E hall, the band hall, the choir room and most of the fine arts area. The areas being worked on will receive new LED lights and collaborative spaces. The school will also be given a new paint job, with brighter colors. The majority of the construction will end at the beginning of the 19-20 school year with the final parts bleeding into the year.
Every four years the CISD school district gives out new and updated devices for it students to use. The plan for what device the students will be receiving next year was passed on Monday night. Students in grades 9-12 will receive iPads Airs, along with an attachable keyboard and an Apple pen. Students in grades 6-8 will also receive the keyboards and Apple Pens, but not the iPad Airs.
With the new devices about to be issued, BYOD (Bring Your Own Device) came into play. The debate is whether or not to continue to allow personal devices at school. During the open forum, CHS junior Justin Dodd took to the podium to discuss the issue.
"[Schoolwork] would be extremely difficult if [the students] were just to be using school issued iPads, even with the keyboard, because it is not as effective as a Macbook or a laptop." Dodd said to the board.
BYOD will still be implemented next year for grades 10-12 at CHS. The full-length video recording of the meeting can be found here.
About the Contributor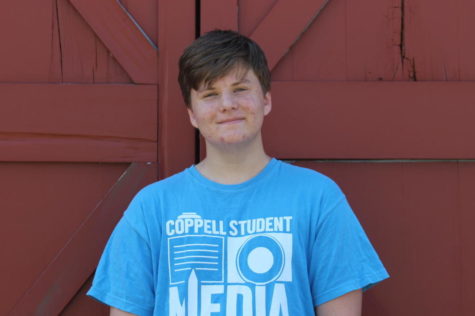 Ryan Dyke, Staff Writer
Ryan Dyke is avid movie fan and a second year writer for The Sidekick. His favorite movie is The Thing (1982) and his favorite book is Challenger Deep.