Cowgirls lose softball playoffs, season ends against state ranked Keller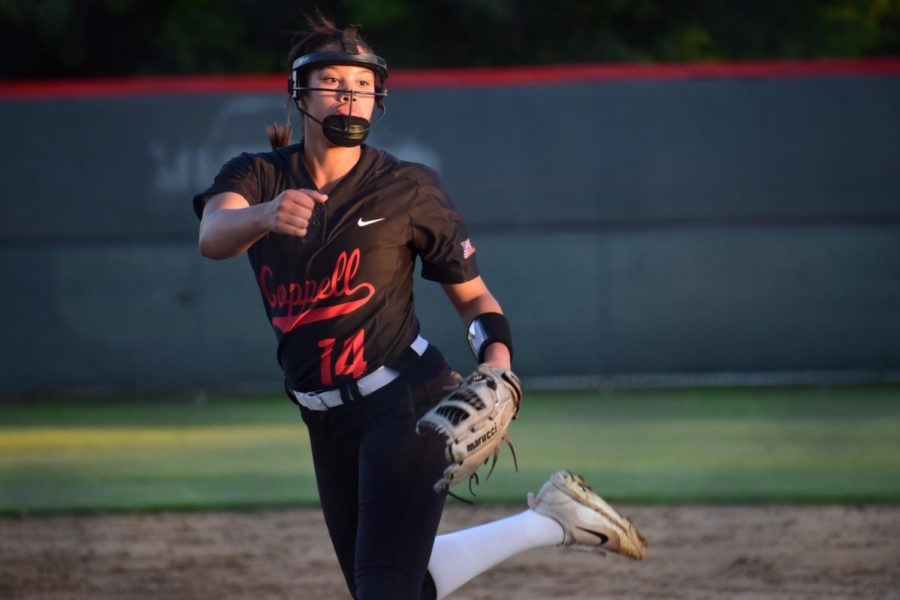 Smiling, the Coppell softball team walked off the field. Its game against top five state-ranked Keller had come to an end. Disappointed in defeat, the Cowgirls still were pleased with a successful season.
At the end, Keller defeated Coppell, 5-2, in the Class 6A Region I bi-district playoffs.
"I'm mad because I wanted to go to the next round and so did [the team]," Dyson said. "Sometimes the ball just doesn't bounce the right way."
Even though the Cowgirls scored for the first time during the fifth inning, they remained calm and patient against the Indians.
"Our first step out was kind of iffy," senior pitcher Nora Rodriguez said. "As soon as I struck that first batter out I was like I knew we could do this, it wasn't anything we couldn't handle."
However, with triples hit by senior centerfield  Kaitlyn O'Quinn and junior right field Chloe Barker, the Cowgirls persisted and finished the game strong.
Although Coppell lost the game, the Cowgirls came close to scoring two additional runs by advancing two runners to third base while playing consistent defense throughout the game.
Even towards the end of the game when fans knew that the Cowgirls would be facing defeat, several chants and cheers could be heard throughout the crowd. Hit or strike, support from the team was also evident with hugs and cheers.
"This team has won state two times out of the last three years," Allen said. "This was definitely the hardest competition that we have played all year and the fact that we were able to stay with them was very good."
About the Writer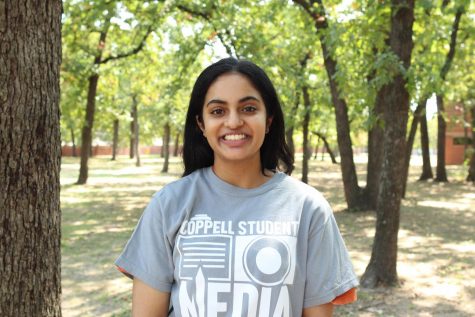 Shreya Beldona, Executive Enterprise Editor
Shreya is a senior and the executive enterprise editor for The Sidekick. She loves participating in artistic endeavors such as dance and painting. Shreya...