Penny Podcast – Episode #013
Weekly Hosts: Andrés Bear, Shivi Sharma
Weekly Guest: Pierce Woodall
Equipment: Andrés Bear
Music: Andrés Bear
Penny Podcast is a weekly hybrid podcast that incorporates elements of interview and conversation.
—HEADLINE RUNDOWN—
Anika Arutla's article
—THIS WEEK IN MUSIC—
Beyonce's Lemoade
https://www.beyonce.com
—INTERVIEW SUBJECT—
Pierce Woodall, Coppell High School senior
Reporting local campus news and events for Coppell High School.
Twitter: @CHSCampusNews & @SidekickSports | Facebook: Sidekick Online | Snapchat: sidekicknews | Instagram: @thesidekickcopell | https://coppellstudentmedia.com |
About the Videographer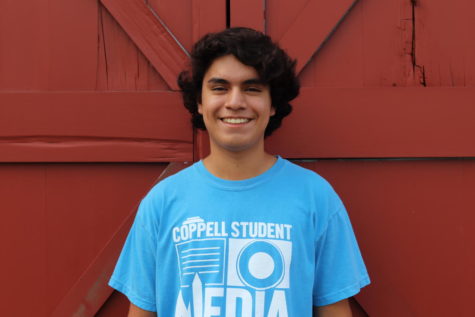 Andrés Bear, Coppell Student Media Web Producer
Andrés Bear is a senior and third year staffer on The Sidekick. He enjoys playing the acoustic guitar, writing and reading in his free time. With comments...