Past visits to storied cathedral bring fire closer to home for staff, students
On Monday, at around 12 p.m. many classes at Coppell High School were brought to a sudden halt as teachers learned of the fire at Notre Dame Cathedral in Paris, France. As mournful posts began to flood social media and stories and updates were released, the news of the fire began to spread.
The cathedral was not damaged beyond repair, but the 295-foot spire that was built when the cathedral was renovated in the 19th century was destroyed. The condition of many of the cathedral's works and parts of the structure are unknown.
Notre-Dame has been standing for almost 1,000 years, making it a part of the cultural identity in France.
"When you see something as iconic as the twin towers, when they fell on 9/11, it rattled Americans because it ripped away at the cultural identity of Americans," CHS French teacher Michael Egan said. "It's the same way the French probably felt when they saw Notre–Dame burning. It rattles the people because to them that encompasses the symbology of all that France is."
"
It rattles the people because to them that encompasses the symbology of all that France is."
As a cathedral, Notre–Dame has united many people through religion, but does not turn away those who are not Catholic or religious at all. After the terrorist attacks in France, people would meet at the cathedral to pray, even those who were not Christian. On Monday, there were many people praying on the steps of the cathedral while it burned.
CHS senior Emmaline Flowers chose Notre-Dame to light a candle in Notre Dame when she visited last summer, this process known as using "votive candles" is to light a candle with a special prayer in mind.
"Out of everywhere [I visited], I chose Notre-Dame," Flowers said. "I felt like that was the one place I felt like I could put a blessing. Now my blessing and everyone else's have gone up in flames. My mom and I were in tears watching it yesterday on the news."
The cathedral has come to have true meaning to people all around the world.
"For the entire human race Notre-Dame symbolizes such a relic, such an icon for the entire country of France," Egan said. "Also all of Europe and really the whole wide world. It's one of the longest standing relics we have. The minute you see it it's like wow I am standing in front of history."
To honor the cathedral and its importance. Egan will be discussing the cultural relevance of architecture, monuments, why they matter and how they contribute to the overall identity of a country's culture in his French classes.
"In the case of any traumatic event there's always a sense of brotherhood," Egan said. "Out of the ashes we will rise. There will be a strong sense of brotherhood among the French due to the fire"
Follow Charlotte on Twitter @CharlotteVanyo 
About the Contributors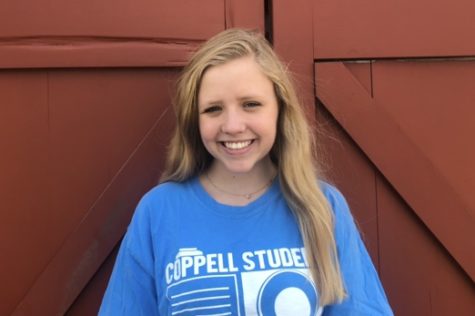 Charlotte Vanyo, Visual Media Editor
Charlotte is a senior and the Visual Media Editor for The Sidekick. You may have seen her dancing and singing around a stage in a local musical or volunteering...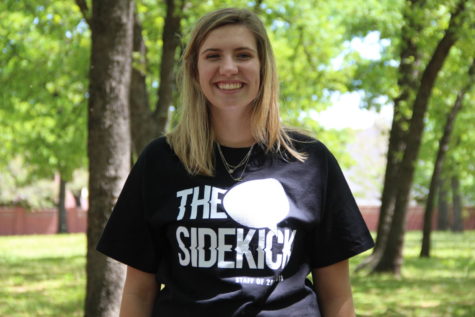 Aubrey Phillips, Staff Photographer
Aubrey Phillips is a senior and second year staffer on The Sidekick. In her free time, she enjoys spending time with friends and family, listening to music...