Boys track runs down district championship with area meet looming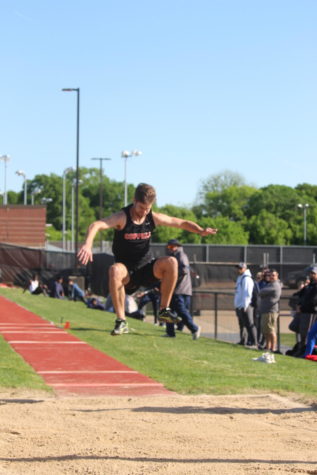 Air slapping his face and lungs burning, Coppell junior Jackson Walker uses every ounce of his energy in the last stretch of the 800-meter race, finishing first and breaking his own school record with a 1:52.13.
That win, along with the dozens of other Coppell athletes' top finishes, helped the boys varsity track team seize first place in the Class 6-6A District meet last night at Buddy Echols Field, marking its fourth consecutive district title. The girls varsity team earned second overall.
"The weather was perfect today, and I was able to really able to push it the first lap because I wasn't afraid of running into the wind, so my first lap was pretty strong," Walker said. "I just wanted to run as fast as I possibly could."
Coppell's breadth of talent was its biggest strength, according to coach Karl Pointer. Each event's top four advances to the Area meet on Thursday at Keller High School.
Coppell sophomore Morgan Colon and senior Rowan Hassman qualified in the 800-meter run, placing second with a 2:18.41 and third with a 2:19.02 respectively.
"My strength was definitely the last 200," Colon said. "I had enough kick in the end to pass the girl in front of me. It felt pretty great, [but] I felt like maybe I should've used some more of that energy in the first lap – because in the first lap, we went out a little slower than normal."
On the field, Coppell senior Corbin Hicks won both shot put and discus, scoring numerous points for the Cowboys.
Because it has faced many of their district opponents throughout the season, Coppell had an idea of what to expect at yesterday's meet. Pointer saw Hebron as the Cowboys' biggest competitor and Marcus as the Cowgirls' toughest foe.
"Our runners have a mentality that 'No matter who we're running against, we're going to compete,'" Pointer said. "No matter what, we will compete to our highest ability."
After a bad handoff in the varsity boys 4×100 relay – yesterday's earliest running event – Coppell finished sixth while Hebron finished first, making the rest of the meet very tight. But winning the 4×200, along with other wins, helped the Cowboys gain back points.
"Moving into the championship meets, we want to get as many athletes out as possible to the Area meet and on to the Regional meet," Pointer said. "We know it's going to be a tough Area meet, matching up with Keller and [Southlake Carroll], but we feel good about the athletes we have out right now."
Follow Pramika on Twitter @pramika_kadari
About the Contributor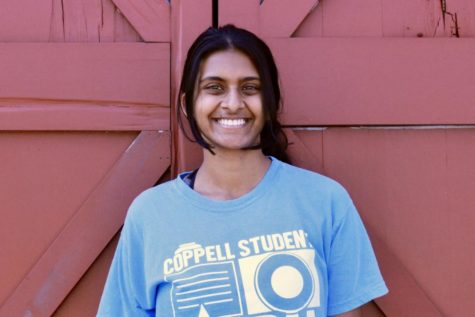 Pramika Kadari, Executive News and Enterprise Editor
Pramika Kadari is a senior and the Executive News/Enterprise Editor on The Sidekick. In her free time, she enjoys reading, writing, watching movies and...