Shattered Dreams to interact with students, teach impact of drunk driving
On Thursday, Coppell High School, in collaboration with the Shattered Dreams program and the Coppell Police Department, is hosting an daylong event, highlighted by a mock accident and short film, to show the deadly effects of drinking and driving.
The presentation begins in the CHS arena at 10:45 a.m. with a video produced by KCBY-TV, and moves to the student parking lot for students to watch a short performance.
The program occurs every two years during prom week to discourage underage drinking during this much-anticipated senior event. The program aims to inform juniors and seniors how drunk driving can seriously harm lives – even death.
"This real-time enactment of drunk driving, crash, death and its aftermath brings a harrowing exposure of the preciousness of life and how one bad decision can 'shatter' your and your families' lives," said Coppell ISD Superintendent Brad Hunt in his weekly newsletter released to the district on March 29.
Along with the film and mock accident during sixth period, the Grim Reaper – CHS AP calculus teacher Kirk Richardson – will pretend to kill students throughout the day in various classes, in order to better represent how drunk driving can hit close to home.
Follow Claire on Twitter @cclements825
About the Contributor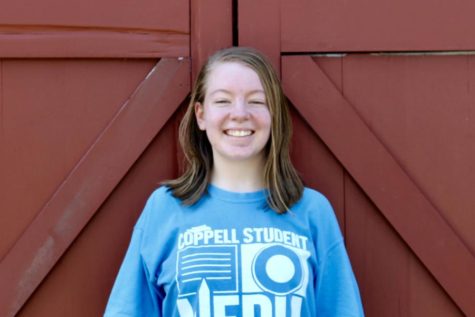 Claire Clements, Editorial Page Editor
Claire Clements is a senior and Executive Editorial Page Editor on The Sidekick. You can usually find her signing in her church, listening to Korean music...