Champing up
Elite tennis players juggle challenges of high school, USTA competition
It is more or less easy for Coppell High School tennis players to balance between United States Tennis Association (USTA) tennis and school tennis, thanks to coach Rich Foster.
Both are important – school tennis provides essential team practice and offers UIL entry that hopefully leads to a state win, while USTA-certified tournaments are necessary for what is known as "champing up".
High school players are given the opportunity to participate in age-divided spots at certain USTA-certified tournaments, which tend to be all over the state. Once a player earns a specific number of wins, they are named a champ-level player.
"Once you earn enough points, you go from what's called a non-qualified player to a champ player," Foster said. "After that you start playing what are called CMZs, or champ-major zones. Once you get enough points in your champ-major zones, you become a super champ."
After becoming a champ or super champ, however, the struggle still remains.
"[Once they become a champ or super champ], they will remain that until they age up, which is based on two-year intervals," Foster said.
At each USTA-certified tournament, players are divided into categories; there will be one winner for each category. For example, a female who is currently 10 will be in the G10 category, but once she turns 11, she is in the G12 category.
When a player ages up, there is a chance players move down a level.
"That's why they keep playing," Foster said. "Even when you become a super champ you keep earning points. If you have not earned enough points, you would drop down a level."
However, tennis players at CHS "do a very good job of getting the points and maintaining them," according to Foster.
All of the varsity players are at least champ level or have been in the past.
"Every once in a while, we'll have one player drop, and they quickly regain the status they had before," Foster said.
While CHS currently has many USTA-qualified players, it was not easy to get there.
"On the way I had to face hard opponents, and I had to practice a lot," junior super champ Aishwarya Kannan said. "I was not used to all the competition, and over time I had to improve."
Since CMZ tournaments require qualifications before entering, they are much more difficult than the non-qualified Challenger tournaments.
"[It's] a lot more competitive in the champ-level, a lot stronger [with more] quality players," sophomore super champ Andreja Zrnic said. "They're really trying hard. They're all fighting hard for the top spot. Getting from champ to supers, that was a really difficult process."
However, Kannan said what is difficult and what is easy go hand in hand.
"I know how a lot of people play, nowadays," Kannan said. "I know what to practice and work on. I know what I'm struggling with, which I need to improve."
Foster typically tries to schedule school tournaments around USTA-certified tournaments outside of school, which are the only ones that give points. He said that organizers of other school tournaments will try to do so as well, but there are occasionally overlaps. In that case, he is more than happy to schedule other players in place of the players planning to attend USTA tournaments.
"I prioritize the USTA tournaments over school tennis because colleges look at the USTA tournaments rather than school tournaments because those are the bigger ones, and you play harder," Kannan said.
Foster said the hardest part about becoming a qualified player is the time balance.
"Obviously you have to be a good tennis player, that goes without saying," Foster said. "But the time and the dedication [also plays a part], and that's why, as a tennis coach, I have to strike a balance with these players in order for them to become and maintain their status as champ or super champ. I have to be flexible on giving them some time off."
As with many high school students, there is usually difficulty in maintaining priorities, and for tennis athletes, with limited time outside of practice and games to do homework, it is much harder.
"At the beginning, it was really hard," Zrnic said. "Just managing my time, I would be staying up late. I would come back home at 8 p.m., and then I would have to eat and then by 9:30 p.m. I would start my homework. So now, I just go home, and right away I start homework and I have to work really efficiently."
Many weekends are spent away at tournaments, and due to the nature of the brackets, usually extend two to three days. However, according to the players, the key to winning tournaments is to work efficiently both on and off the court.
Follow Neha on Twitter @nehades_
About the Contributors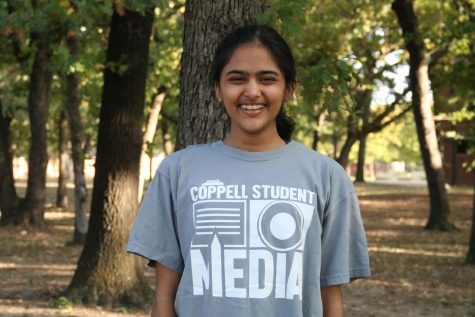 Neha Desaraju, Entertainment Editor
Neha Desaraju is a senior and the entertainment editor for The Sidekick. Usually she writes things, sometimes she codes things, and occasionally she designs...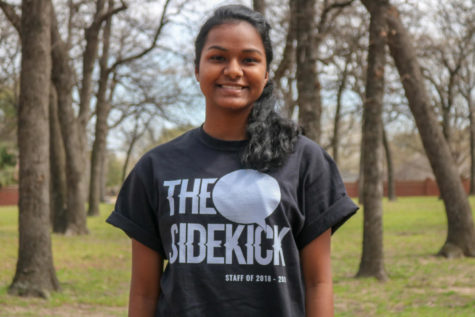 Rishitha Penmetsa, Staff Photographer
Rishitha Penmetsa is a senior and a first year photographer on The Sidekick. During her free time she enjoys dancing, reading, and hanging out with...