Lariettes recognized at ATDS Regionals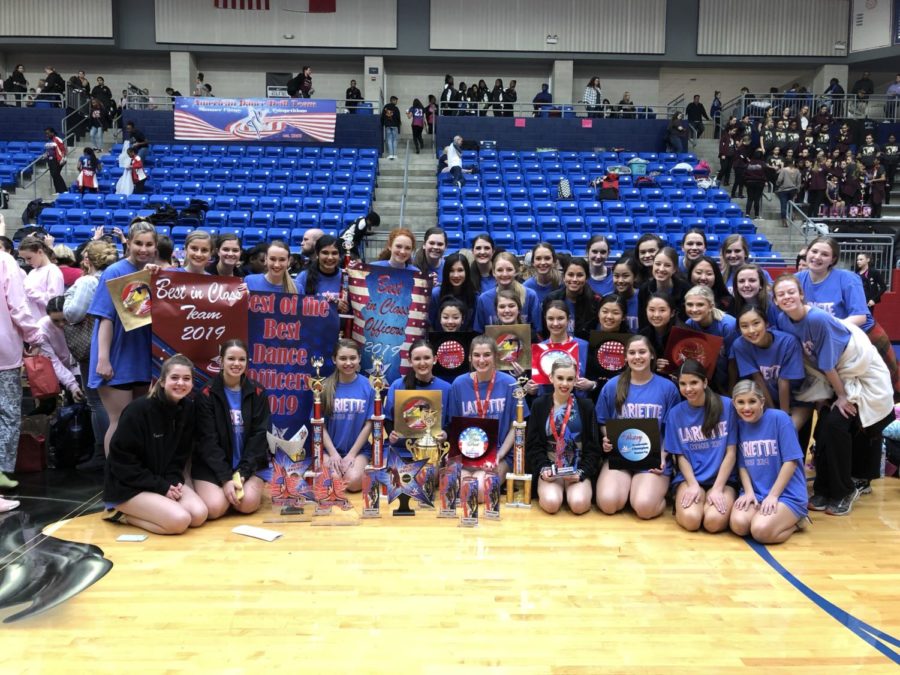 Through the effort of much practice and dedication, the Coppell High School Lariettes have found themselves in high rankings at this year's American Dance/Drill Team (ADTS) competition.
Judges score the Lariettes based on uniformity and simultaneousness of movements, musicality, technical skills, showmanship, use of space and technique.
Lariette Officers received the highest scoring officer line of the day, and the team won the Large Team division against 52 other schools, placing fifth overall.
"It was pretty cool to see all of our hard work and effort we've been putting in throughout the whole year pay off," Lariette Officers senior captain Addison Davis said. "A lot of people think our work ends when football season does, but we put in so many hours of practice and work every day. Someone might hear we got fifth place and not think much of it, but we're so proud of fifth place, and this was a big deal for us."
The Lariettes also received Judges Honors awards for all seven of their dances and were selected for the WOW Award for Officer Contemporary and Team Pom, a prize given to the team with the most impressive routine.
The team was also awarded with Platinum Honors awards for precision, choreography, technique and presentation.
Six Lariettes placed in Solo Finals.
Each Lariette performs the solo in front of a panel of judges, where they are judged based on technique, costume and expression.
CHS sophomore Kennedy McCann won first overall in the Large Group Solo category and second overall amongst the four highest solos of the day. She was also invited to perform her solo in front of every participant and spectator. CHS seniors and Lariette duet members Amanda Lasky and Madeline Haydeck were awarded first place in their Large Team division as well.
"[Haydeck] and I have been dancing together for a very long time," Lasky said. "We've done all of high school drill team together. It was super cool to win an award, especially since we beat several long-time competitors."
Besides their multiplicity of awards and achievements, the Lariettes were also recognized for having the highest GPA in the Large Team division with a 3.5 on a 4.0 scale.
"The students set goal for themselves," Lariettes coach Diane Craig said. "They met those goals at competition and came back, listened to the judges' critiques, and set new standards for themselves and not only met them, but surpassed them."
About the Contributor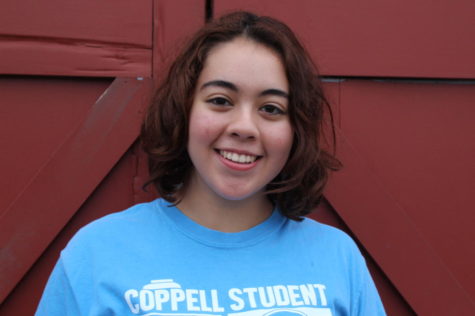 Camila Villarreal, Staff Writer
Camila Villarreal is the Executive Editorial Page Editor for The Sidekick newspaper and the definition of an old soul. You can find her writing gentle...