Coppell falls to Lake Ridge in area playoffs
ARLINGTON – If it were not for Mansfield Lake Ridge sophomore Jalon Lake, the Coppell boys basketball team might have won.
The Eagles instead defeated the Cowboys, 72-60, in the Class 6A Region I Area playoffs last night at Arlington High School. Lake finished the game nine-for-11 on 3's and led the team in scoring.
Despite the 12-point win, the game was close until halftime.
Just minutes into the game, the Cowboys fell behind, 8-2, to the Eagles. However, with a series of three 3-pointers, they gained the lead by the end of the first. Going into the second, Coppell led, 13-11.
The second quarter yielded a back-and-forth battle between Lake's 3's and Coppell senior forward Carter Kryzak's put-back layups. The Eagles ended up ahead, 30-28, at halftime.
This was when Lake really kicked it into gear. While he had four 3's in the first half, he was not finished.
"We made the adjustment to guard [Lake] tighter," Coppell coach Clint Schnell said. "But it seemed like the more we tightened up, the further back he would shoot."
When one player is making most of his shots, therefore making the defenders guard him closer, it opens up the other four players on the court to score. That is exactly what happened.
Lake, although he still made five 3's in the second half, would often draw defenders to him and pass the ball off to a teammate, who had an open shot. Because of this, the Eagles pulled away with a 56-42 lead.
Throughout the fourth, Coppell made many attempts to come back, but with every 3 by Lake or a missed shot by the Cowboys, the hopes of a win gradually turned into a time of reminiscence on the season.
Schnell put in a few seniors who have not played too much this year, and the game was soon over.
However, as the Cowboys move on to their next season – whether it be with Coppell or elsewhere – they are focusing on their season motto this year, "next play".
"Bottom line is we have 'next play' because mistakes are going to happen," Schnell said. "But you can't focus on what happened. You have to acknowledge it and move on to the next play. We're going to have a young team next year, so we have to look forward and see what comes of it."
About the Contributors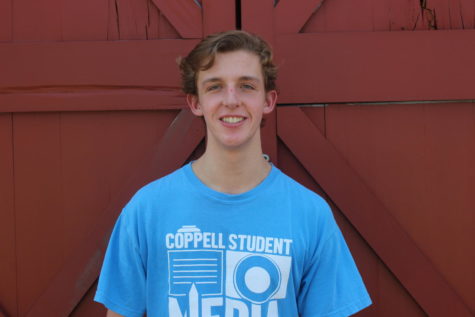 Nicholas Pranske, Executive Copy and Design Editor
Nicholas is a senior and in his third year on The Sidekick staff. He enjoys reading the encyclopedia cover to cover and polishing shoes. You can often...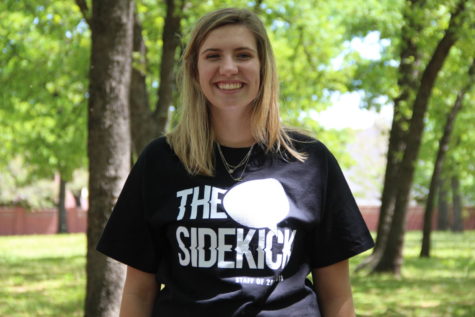 Aubrey Phillips, Staff Photographer
Aubrey Phillips is a senior and second year staffer on The Sidekick. In her free time, she enjoys spending time with friends and family, listening to music...