Teacher of Scholastic Journalism Week: Harris inspiring new generation of journalists
Picking up a yearbook and flipping through the pages to find pictures of yourself and your friends is a cherished tradition. Being that yearbooks are opened at the end of the school year, many do not realize the year-long work that goes into creating it and the people who contribute to its creation.
Scholastic Journalism Week celebrates journalism students and teachers across the country. For Scholastic Journalism Week, The Sidekick has chosen to feature a teacher making a big impact for journalism students at Coppell High School, Round-Up yearbook adviser Sallyanne Harris.  
What does Scholastic Journalism Week mean to you?
It's a great opportunity to recognize student journalists and all the work that they do. Often they are under-recognized but they are the communicators of the future. I'm really proud to be a part of scholastic journalism week.
How does yearbook journalism differ from newspaper writing and video reporting?
Yearbook is a little different in the way that we strive to cover the entire year in one publication. All throughout the year, we're capturing events that happen every day, all the events that happen and the people who represent CHS. It ends up as one big product at the end of the year.
What do you look for in a story so that it is still relevant by the time the yearbook comes out?
We try to represent what's unique about every year and the current trends and topics that are relevant to the student body throughout the year. They're different every year: the makeup of the school, the hot topics, the trends. We try to keep it relevant to this year.
What made you pursue a career in journalism, specifically in yearbook?
I majored in journalism at Texas A&M. Throughout most of my career, I've been teaching journalism or yearbook. It's exciting for me to see the end product and all the hard work students put into it."
How would you say your teaching style differs from the teaching style of other journalism teachers?
I strive to build leaders, I let the student leaders take some ownership in the yearbook. They make a lot of the editorial decisions. I try to facilitate and oversee that to make sure we're following journalistic guidelines and not breaking any laws. I really want them to have the ownership.
What do you look for in a picture for the yearbook?
We like to capture a moment, we don't want to necessarily have posed pictures. Ideally, we like to capture moments as they are happening. We like to include emotions.
When will the printing process start for the yearbook?
We have already submitted a lot of our pages to be printed but the entire book will be finished today and then the editors proof and edit it for one week and then they give it to me for one final edit. When we leave for spring break, it will all be at the publishers.  
What advice would you give aspiring journalists?
Keep writing, keep practicing. Be informed, be aware of fake news, find the truth and report the truth.
Follow Nicolas on Twitter @nico_reyes19
About the Writer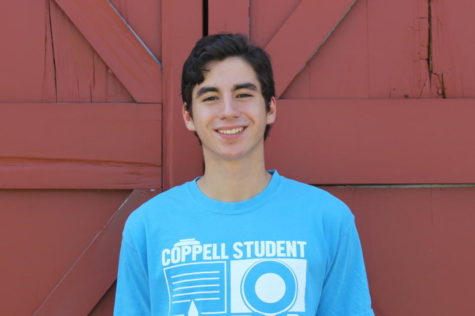 Nicolas Reyes, Staff Writer
Nicolas is a senior serving his second year as a staffer. His passions include hiking, traveling and playing soccer. In his free time, Nicolas likes spending...