"Thank u, next" review: Grande brings mix of emotions with album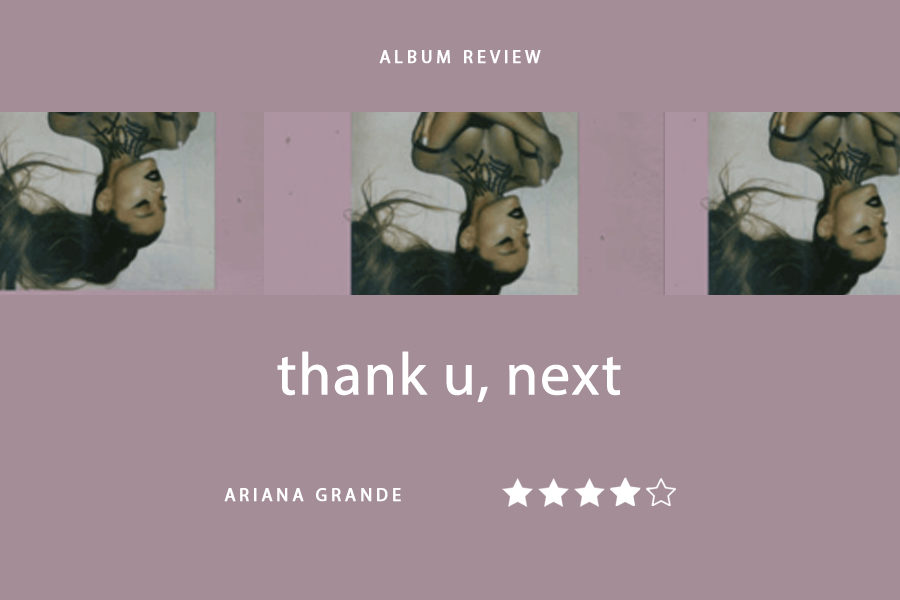 Saying thank u, next to her previous album, Ariana Grande brought into this world a new work of musical art after only five months from her previous one.
"How we made [the album, is what makes me so happy]," Ariana Grande said while she was on the Zach Sang Show. "I made it with my best friends over the course of a really small period of time. It saved my life kind of from this super challenging chapter that sucked, and my friends made it amazing and special."
When the song "thank u, next" came out, many were shocked. Grande and how she said "I've loved and I've lost" in the song perfectly describes the struggle she went through during this time of her life, with the past tragedy at Manchester, the death of her past lover, Mac Miller, and a broken engagement with Pete Davidson.
It seems only fitting that she dedicated her whole album to that one song, by naming it thank u, next as well.
The first two songs in the album, "imagine" and "needy", are very lovey-dovey, talking about love and her want for a significant other.
The next song, "NASA", is about her wanting space in a relationship, despite still loving them.
The next three songs were more based on her realizing she really did not need love to be happy. The song "bloodline" has the lyrics, "I ain't lookin' for my one true love, yeah, that ship sailed away," showing how she is realizing she does not need someone else to make her happy.
The following song, "fake smile" is about realizing she is finished with trying to fake a smile and lie to everyone when she says she's alright, but in reality, she is going through one of the toughest times in her life. The next couple of songs, "bad idea" and "make up", share how she needs someone to cheer her up.
After, her songs become more personal and sentimental, with "ghostin'" being about her feelings of guilt for being in love with someone other than her boyfriend of the time. The song "in my head" showcases Grande and how her thoughts made her create an ideal and unrealistic significant other inside her head.
The song "7 rings" is based on a good night she had with her friends who she bought matching diamond rings for because she loves them so much.
"Thank u, next" is how Grande is grateful for her previous significant others, and how she does not need someone anymore. The song "break up with your girlfriend, i'm bored" is about wanting someone while they are taken, ending the entire album with her waiting for the next person to come in her life.
Not only is thank u, next a stellar album with meaningful music that tells a story as a whole, but it helped Grande get through such a tough time with the power of friendship.
Follow @CHSCampusNews.
About the Contributors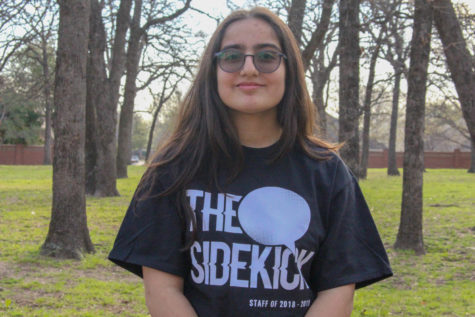 Umama Suriya, Staff Writer
Umama Suriya is a junior and first-year staffer on The Sidekick. She enjoys writing stories and poems, along with reading and rereading her favorite novels....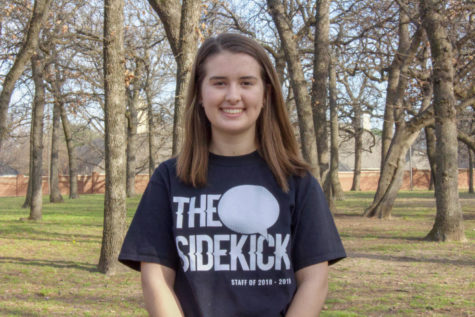 Olivia Palmer, Staff Designer
Olivia Palmer is a sophomore and a first year staffer on The Sidekick. She enjoys spending time with family and friends, reading and being a part of sports...