"Broadway Bound"
Students to perform comedic Shakespeare themed play
Straight off the heels of its previous production, the Coppell High School theater department will be performing "The Complete Works of William Shakespeare (abridged)" this weekend.
The play tells the story of a group of actors wishing to enact all of Shakespeare's plays in one go. However, chaos ensues as it becomes clear the actors have taken on a rather Herculean task. A comedy, the show parodies and slightly alters Shakespeare's classics, giving a light-hearted twist to even his saddest tragedies.
The show can be seen today and Saturday in the CHS commons at 7:30 p.m. Admission is $5 at the door.
An integral part of the show is the narrators, who will not only keep the story moving, but also introduce each of the plays.
"A lot of people know about Romeo and Juliet and really, just that," CHS sophomore narrator Bella Null said. "So we're going to be teaching them about other famous William Shakespeare plays."
The show's specialty is the unique use of the commons and audience-character relationship. The storyline features the characters breaking the fourth wall, interacting directly with the audience. Viewers may be asked to join the narrators on the stage, allowing for a more immersive experience.
"The only challenge would be the different exits because [there] are different ways [to exit]," CHS sophomore stage manager Zoe Cripe said. "They have to run around the back to get to the back railing, or they have to run backwards to the other side of the exit. But overall, it's different."
Unlike its previous production, "All Shook Up", this show is headed by the Broadway Bound class. The Broadway Bound class consists of second year theater students, all of whom took freshman select theater. While there is an option for Fame with a musical theater focus, Broadway Bound specializes in straight acting.
This week from Monday to Thursday, the theater hosted Tech Week, in which the cast and stage crew rehearsed the full show after school from 5-7 p.m. in the commons. At this time, tech and stage managers make sure lighting, costumes and other aspects of the show are perfect, in hopes for a smooth show to come.
"It's a really fun play; it's really funny," Null said. "I'm excited to see how the audience will react."
About the Contributors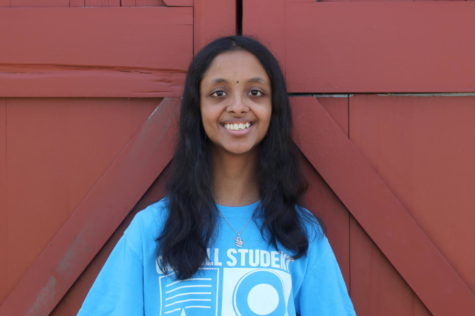 Shravya Mahesh, Entertainment Editor
Shravya Mahesh is a senior and Entertainment Editor for The Sidekick. You can usually find her blasting pop music in her room, snacking on cookies while...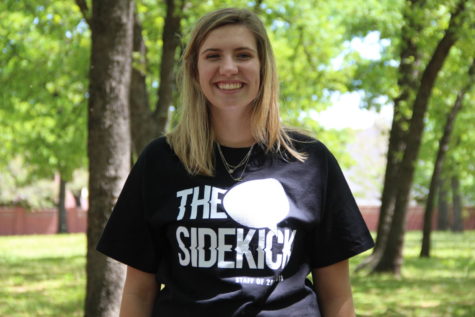 Aubrey Phillips, Staff Photographer
Aubrey Phillips is a senior and second year staffer on The Sidekick. In her free time, she enjoys spending time with friends and family, listening to music...