Artistic drive returns Hargis to Coppell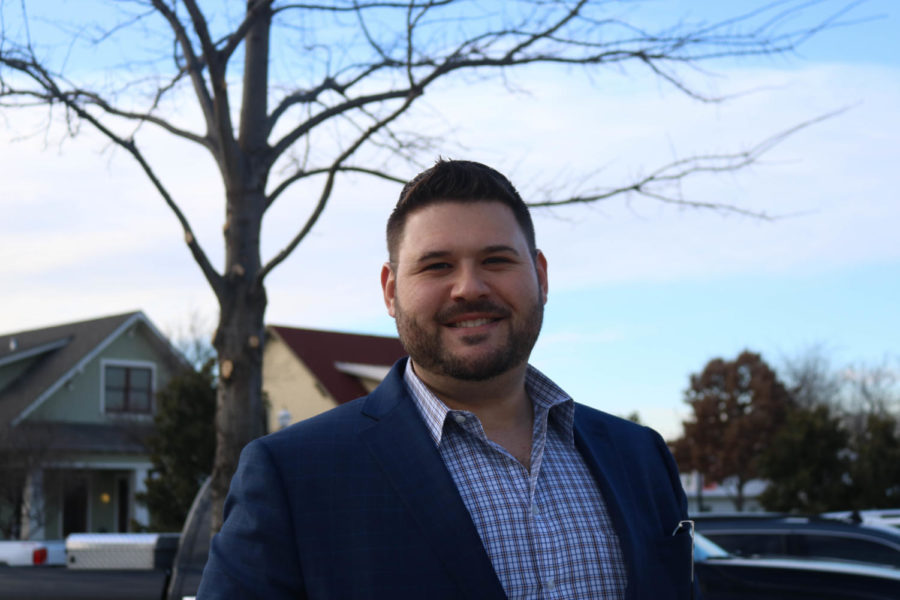 Life has circled former Coppell resident Alex Hargis back to Coppell as he settled into his new position as the Coppell Arts Center's managing director on Jan. 2.
Hargis lived in Coppell when it was hidden under the shadows of other cities. He was only a few years old, but can recall Old Town being nothing but a big field with a store or two in the middle of it.
When a website for venue managers such as himself posted the opening of a new managing position in his old home town, it immediately caught his eye. Hargis describes his return from Plano as a "pseudo-homecoming" and is happy to see Coppell flourishing and dedicating time and money into building a center for the arts.
"All of the arts groups have been incredibly warm and welcoming," Hargis said. "Everyone is excited about this theater and what might come of it."
As managing director, Hargis has many responsibilities under his umbrella. He must look for sponsorships and book shows, manage operations such as construction and work with the project manager as well as other performing arts organizations, including Theatre Coppell and the Coppell Community Chorale.
"[Hargis] is very knowledgeable about all areas of the arts," Theatre Coppell artistic director Wheelice Wilson Jr. said. "What he is bringing to the table will be a great advantage to us. The arts are always last to be considered, and it was time for Coppell to consider us, too."
In 2009, Hargis contributed to the opening of the AT&T Performing Arts Center in Dallas by controlling the venue management aspect of things until another job called for his attention.
Before having to re-orient himself to Coppell, Hargis worked as the executive director for the Historic Downtown Plano Association. His job was to organize festivals and events that would pull in visitors.
Hargis' extensive history of managing performing arts facilities behind the scenes made him a perfect candidate to lead Coppell Arts Center forward when it opens in the spring of 2020.
"It's important for any emerging city to embrace this culture," Hargis said. "The arts can show us what is most beautiful about humanity."
As managing director, Hargis fully intends to provide volunteering opportunities and experience in theater for those who are interested. He is excited about leading a facility made for the arts in a town where most of that is easily overlooked.
"[Hargis] is really listening to the Coppell Arts council and contributing his own ideas," sophomore student liaison for the Coppell Arts council Sophia Greenberg said. "He is making sure the fine arts, visual arts and performing arts are all included in one space."
About the Contributors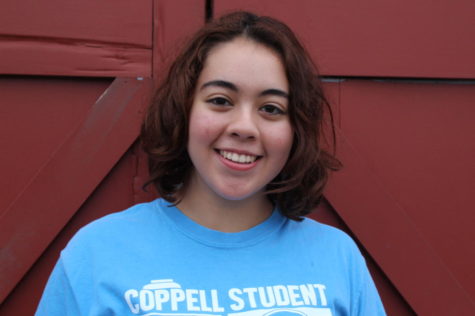 Camila Villarreal, Staff Writer
Camila Villarreal is a staff writer on the Sidekick Newspaper and the definition of an old soul. Mention Paul Anka or Men At Work and Camila will ramble...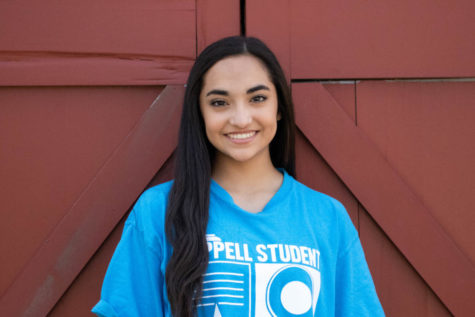 Camila Flores, Staff Photographer
Camila Flores is a junior and second-year staff photographer on The Sidekick. In her free time, she enjoys taking photos of friends and going to dance....