Coppell ISD announces 11th elementary school as solution to overpopulation issue
Over the past several years, growth, development and change have been a common occurrence at Coppell ISD. The latest addition, Canyon Ranch Elementary School, only further proves this.
Named on Nov. 26, Canyon Ranch Elementary School came to be through a public poll sent out by Coppell ISD where the parents, students and teachers could send in ideas for names. Finalists Ranch Trail Elementary School, Campion Trail Elementary School and Santa Fe Elementary School were also sent to a CISD naming subcommittee.
"[The decision] went back to the subcommittee, and they thought all of our schools in Coppell have a Western or Cowboy theme," CISD Superintendent Brad Hunt said. "So they thought Valley Ranch and Canyon Ranch went well together [be]cause the schools are so close to each other."
Current Richard J. Lee Elementary assistant principal Ashley Minton has been named CRE principal. Minton has also worked as a math coach for CISD and as a second, third and fifth grade teacher at Town Center Elementary.
"I am excited about the opportunity to open a new campus in our district," Minton said. "I know [CISD] is a really great place for kids, so I'm excited about opening a new building and getting to see that come to fruition after months of planning."
Opening in 2014, Richard J. Lee Elementary was designed flexibly to adapt to overpopulation. However, changes to zoning and migration to the district tested Lee's limits, resulting in crowded classroom spaces, waitlisted students and, on occasion, overflow to other elementaries in the district.
The enrollment issue spurred the decision to create a bond oversight committee to manage funds and oversee the new school's construction. The committee predicted a population growth over the coming years. This came as no surprise, especially seeing CISD is one of the top ranked school districts in the state and boasts a stellar TEA accountability rating.  
The district decided the best solution was to build a new elementary to alleviate high enrollment through a redistribution of students through the district.
Naturally, with a new school comes the question of rezoning. Many parents have expressed concerns on how boundary realignment might affect their children at board meetings and community forums, explaining how extreme changes, distance from the school and other issues could be difficult for kids.
The district is currently deliberating how to assuage their worries. A final decision on zoning will be reached at the school board meeting on Feb. 25.
Another community concern is traffic patterns. Traffic may spill into the nearby streets, especially during parental school activities such as open house. Parents may park in nearby streets due to full parking spaces during campus events, causing congestion in narrower streets.
CISD is working closely with the City of Irving and Irving Police Department to plan the best traffic patterns for both Canyon Ranch parents are nearby residents.
Much like sister school Valley Ranch Elementary, Canyon Ranch's playground will likely be open for community use around school hours. This, along with any soccer fields, basketball courts or other sporting grounds, offers even non-Canyon Ranch students an extra benefit from the school.
"One thing I'm really looking forward to is having a school park [and] hopefully [also] basketball court," CISD parent and Irving resident Kamakshi Ashokanand said. "That is going to be an awesome facility for this community."
The building will include two playgrounds, learner gardens, an interior courtyard and a learning pavilion, as well as outdoor basketball courts and an indoor gym.
"There is initially going to be some resistance," Ashokanand said. "But if the new school is awesome and has some good facilities, after an initial period of settling time, everyone is still going to like it."
Follow @shravyamahesh on Twitter.
About the Contributors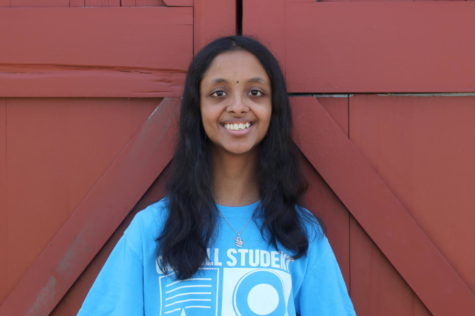 Shravya Mahesh, Entertainment Editor
Shravya Mahesh is a senior and Entertainment Editor for The Sidekick. You can usually find her blasting pop music in her room, snacking on cookies while...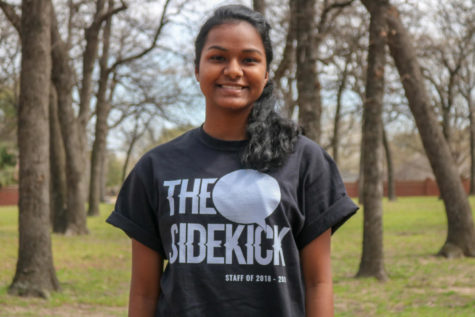 Rishitha Penmetsa, Staff Photographer
Rishitha Penmetsa is a senior and a first year photographer on The Sidekick. During her free time she enjoys dancing, reading, and hanging out with...