Hollywood casting associate visits CHS select theater students (with video)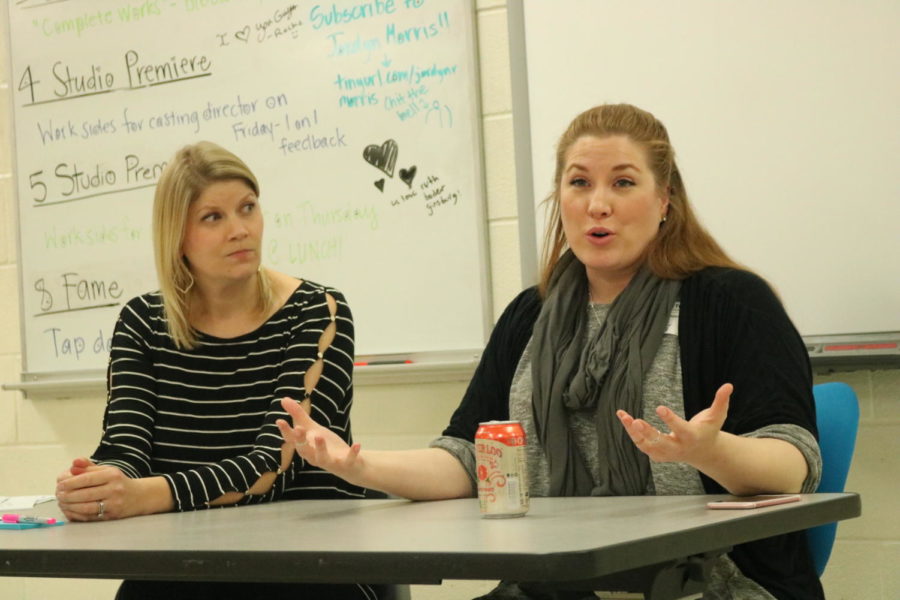 Last Thursday and Friday, Hollywood casting associate Coco Kleppinger visited Coppell High School's select theater class for juniors and seniors, Studio Premiere.
Kleppinger attended graduate school at UCLA alongside CHS theater director Karen Ruth. Her most well known work includes It (2017), Netflix Original To the Bone (2017) and The Disaster Artist (2017).
On Thursday during lunch periods, students from both Broadway Bound, the select theater class for sophomores, and Studio Premiere were given the opportunity to ask Kleppinger any questions they had about casting or TV acting over a pizza lunch.  
"I love teaching and I love actors, especially young actors," Kleppinger said. "It's always incredible to see young actors developing."
Premiere students were given movie sides (short selections from a script that actors perform in an audition room) on Jan. 8 to prepare for Kleppinger's visit. On Friday, Kleppinger visited the fourth period Studio Premiere class and the students performed their sides and were critiqued by Kleppinger.
"Learning to audition is a skill, the more you practice, the better you'll be," Kleppinger said.
"
It is a weird situation to walk into a room, look at people you don't know, introduce yourself and then show them a piece of your heart."
"That will never be normal, and it doesn't have to be, but you can get really good at it, it just takes practice. Learning to audition is a skill, the more you practice, the better you'll be," 
Premiere being a class full of Hollywood hopefuls, every word uttered by Kleppinger was held onto breathlessly. Many rumors about the world of film were discarded and confirmed.
"The industry isn't exactly what I pictured it to be," CHS junior select theater student Angie Smith said. "When you get to a certain level, they don't look at your resumes as much and what you do in the [audition] room matters more than most other things would."
With North Texas being not particularly cinematic, there are not many opportunities to work with people who are actually successful in the film industry. This was a once in a lifetime experience for the CHS select theatre students, and Ruth took advantage of it.
"It was a great opportunity for them to be able to ask somebody who has been there and done it and seen it about what really happens." Ruth said. "Her visit also allowed the  students to get one on one feedback from somebody who does this for a living, and that's pretty invaluable."
About the Contributors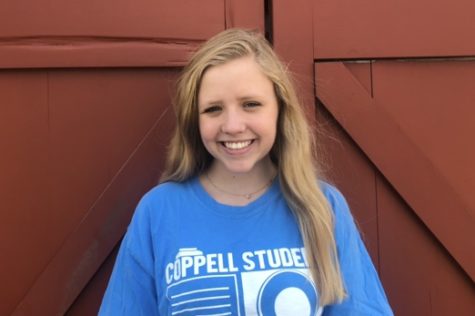 Charlotte Vanyo, Visual Media Editor
Charlotte is a senior and the Visual Media Editor for The Sidekick. You may have seen her dancing and singing around a stage in a local musical or volunteering...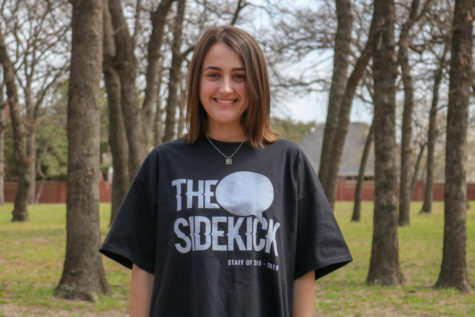 Bren Flechtner, Photography Editor
Bren Flechtner is a senior and third year staffer on The Sidekick. In her free time, she enjoys sewing, taking photos and spending time with friends...