Coppell upholds district record in comeback win
IRVING – Even after three full quarters of being out-rebounded, out-scored and, for the most part, out-played, what it takes for a team to win is to get eight points in the last minute.
On Friday night, the Coppell basketball team did just that against Irving Nimitz, winning, 57-49.
With 57 seconds left, Nimitz hit two free throws to bring the score to 49-48, Coppell. Upon inbounding to Coppell senior guard Tariq Aman, the Vikings fouled him and, as he was headed to the line, the Vikings committed a technical foul to give Coppell two additional free throws
Aman hit all four free throws to give Coppell a 54-48 lead with 50 seconds to play.
Nimitz then hit one free throw and Coppell made another three points to end the game.
The Vikings held the lead through the first half. With the ability to grab rebounds and catch passes over Coppell players' heads, Nimitz could score pretty often.
By the end of the first half, the Vikings had a 32-30 lead. However, the score at the halftime buzzer is not necessarily a testament to the actual game. At points in the second quarter, the Vikings had a good five or six-point lead on Coppell. At the end of the half, however, Coppell senior forward Bridger Owens got fouled on a 3-pointer and made two of his free throws.
"When your team is at the top of the district, like we are, every team you play is playing its best," Coppell coach Clint Schnell said. "[The Vikings] played hard, but the question is can they sustain that for the whole game, and can we sustain that for the whole game, and I think we did."
The Cowboys play again at Irving MacArthur on Tuesday at 8 p.m.
About the Writer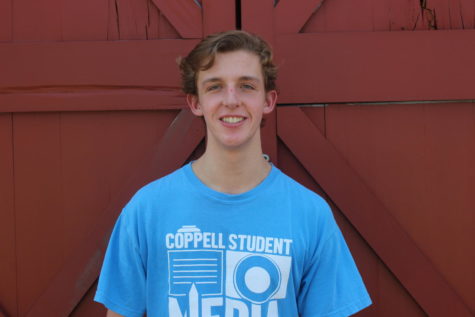 Nicholas Pranske, Executive Copy and Design Editor
Nicholas is a senior and in his third year on The Sidekick staff. He enjoys reading the encyclopedia cover to cover and polishing shoes. You can often...