Coppell scratches off third district win against Jaguars
With less than 21 seconds left between the Coppell and Flower Mound boys basketball teams, the Jaguars had a three-point lead. But at the end of the game, the Cowboys came out with a win, 61-60.
With 20.7 second seconds remaining, with Coppell fans and players holding their breath, senior guard Tariq Aman drove the lane and went up for a layup, all the while trying to draw contact and get the and-one.
He missed.
However, he was fouled – intentionally fouled – by Flower Mound junior guard Caleb Lohner. By rule, the Cowboys (14-10 overall, 4-0 in District 6-6A) would get two free throws and the following possession.
Because Aman took a hard hit, he was not able to shoot the free throws. Therefore, Cowboys freshman guard Ryan Agarwal to shoot the shots, and he hit both.
The Cowboys got the ball back and swung it to freshman guard Anthony Black, who shot the three that would put Coppell over the Jaguars.
He missed too.
But, senior forward Carter Kryzak was there waiting and he immediately got the rebound and put the ball back up to give Coppell the one-point lead with less than 10 seconds on the clock.
This was Coppell's third close win of the season, with two of them being in district. In each, the Cowboys were down at halftime, but picked it up late in the game.
"What we didn't do in the first half was have intent," Coppell coach Clint Schnell said. "We went back at halftime and talk about it in the locker room. So, we came out in the third quarter and did just that."
At the half, the Cowboys were down, 32-25. By the end of the third, they fought back and gained a two-point lead, 48-46.
"I think in the first half, we're just feeling out the game and the other team's style of play," Kryzak said. "By the second, we finally lock in and start playing."
While Kryzak did hit the last shot – and a few 3s throughout the game – his opportunities were set up by his teammates.
"When my teammates are scoring threats, it helps me," Kryzak said. "Once the other team knows that they can score, it opens me up to those scoring opportunities."
The Cowboys play at Irving Nimitz on Friday at 8 p.m.
About the Contributors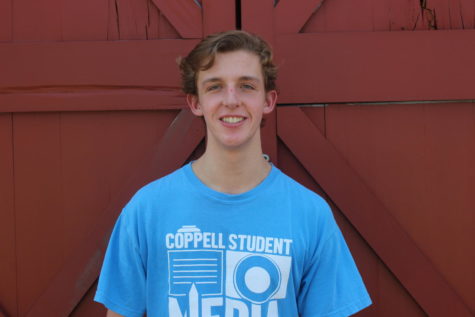 Nicholas Pranske, Executive Copy and Design Editor
Nicholas is a senior and in his third year on The Sidekick staff. He enjoys reading the encyclopedia cover to cover and polishing shoes. You can often...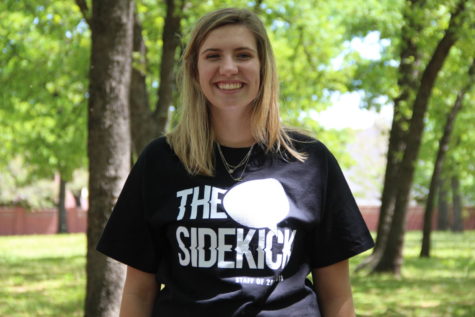 Aubrey Phillips, Staff Photographer
Aubrey Phillips is a senior and second year staffer on The Sidekick. In her free time, she enjoys spending time with friends and family, listening to music...