Disney is a Broken Record
In recent years, Disney has been releasing more realistic versions of its classic animated "Disney Renaissance" films. Many of these movies we remember watching as kids and still see as good movies today, including The Little Mermaid (1989), The Lion King (1994), Beauty and the Beast (1991), Aladdin (1992) and Land Before Time (1988).
With the realistic The Lion King (2019) on its way to theaters and Disney breaking its mold of "live-action" remakes, many critics and fans are wondering if and how Disney will improve enough upon the classic to warrant a remake.  
With The Lion King release date for late next year, the only way to answer this question is to examine recent examples. Let's look at two movies I adored as a kid and even now: Beauty and the Beast (1991) and The Jungle Book (1967).
When I see my beloved childhood films cloned and resold for money without anything new it bothers me. According to the Tale as Old as Time: The Making of Beauty and the Beast VCD, the creation of the original film was worked on for two years before being scraped, two years later it was finished again and released. The idea itself took about 35 years to be approved and thought out. The remake took about three years to get approved and three years to make. Guess it doesn't take long to clone a movie.
"Beauty and the Beast was the same movie until about halfway through." Coppell High School sophomore Moira Humphries said. "They only added about four things and the reason they weren't in the original is because they weren't needed. I guess there where a couple more songs, but besides that the movie was the same."
Beauty and the Beast is not as popular as the original, with the remake having a 71 percent on Rotten Tomatoes and the original having a 94 percent. Overall Beauty and the Beast is a superfluous and derivative movie which brings barely anything new to the audience.
Then we have the opposite situation with The Jungle Book.
The Jungle Book (1967) was seen as mediocre movie at its time of release, until it became a cult hit and eventually grew to become considered a Disney animated classic. Then The Jungle Book (2016) released and has been met with universal praise. With a 95 percent on Rotten Tomatoes, this is the movie used to defend the remakes.
With one carbon copy and one revolutionary hit, how can we judge this trend? Obviously it is not going to stop, but we all love Disney, so let's make sure these movies are good.
"It's a good idea whenever we can repackage these things for a different generation."CHS English teacher Matt Bowden said. "It's an opportunity to fix some of the feminist messages for a newer audencine. We use Disney a lot in class and we have Disney bad and Disney better, and Mulan falls under Disney better. Just how they can remake those battle scenes with a powerful women make me hopeful."
So these remakes can be good if Disney realizes the problems it needs to fix and be different from the original. Disney has a lot of stories that portray women poorly, and if Disney wants to remake these movies, it has the chance to right its wrongs and deliver a good story for our modern generation.
While the Lion King (1994) does not have feminist issues, Disney can still improve it. The remakes are a heartless and greedy business decision, so at least make a movie people and children can enjoy.

Hang on for a minute...we're trying to find some more stories you might like.
About the Contributors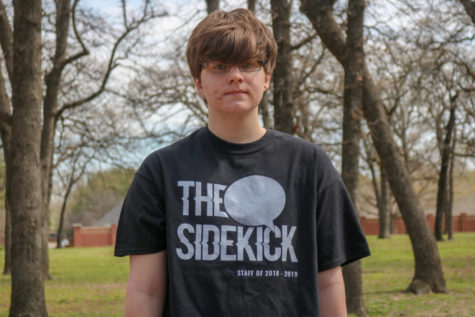 Ryan Dyke, Staff Writer
Ryan Dyke is avid movie fan and a short-story author. His favorite movie is The Thing (1982) and his favorite book is Challenger Deep.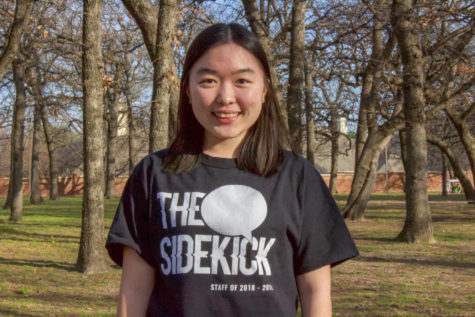 Sujeong Oh, Staff Designer
Sujeong Oh is a sophomore and a first year staffer in The Sidekick. She enjoys taking pictures, filming videos and being part of the Round up yearbook...