Rejuvenate over break for a better you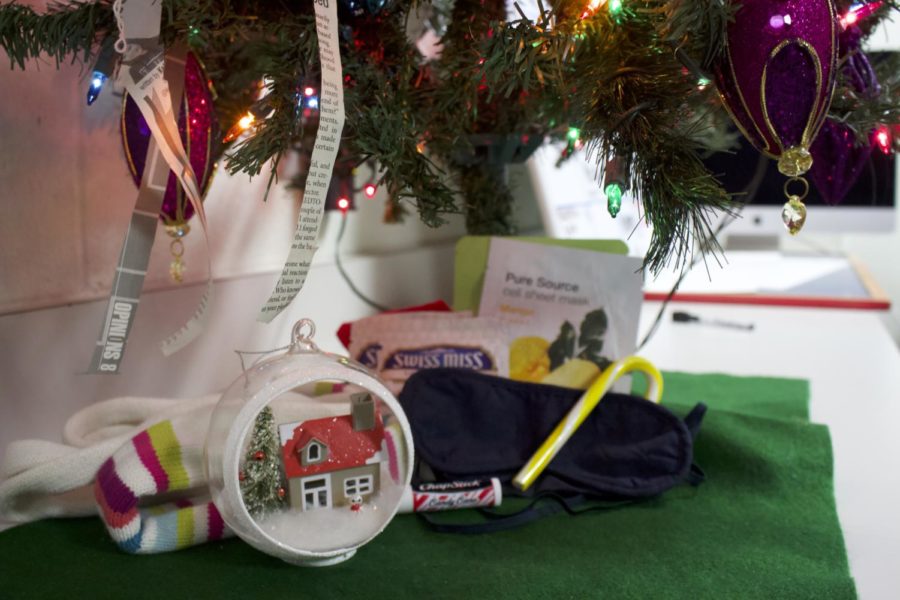 The smell of peppermint, twinkling serial lights, fuzzy winter coats and scarves: all of these things characterize the holiday season, a staple of late December.
However, December is not just these items. December is the end of the the first semester, meaning last-minute grades, cramming for exams and the general stress that often accompanies school. Even after school lets out for break, many of us find ourselves out and about, spending time with loved ones or shopping for gifts, seldom catching a minute alone.
Do we ever stop to take a moment for ourselves in the midst of the late-year chaos?
The very instant we return from Thanksgiving break, we are expected to hit the ground running. We are bombarded with assignments and immediately after, we must shift focus onto semester exams. Mix in extracurricular activities, college applications and SAT/ACT prep for a whirlwind of stress we can barely manage.
Then, suddenly, we are thrown into two weeks of break. With the glaring absence of school-related responsibilities, something feels missing, as though we need to be doing something else.
"I feel almost guilty for not focusing on school and not being productive," Coppell High School junior Samhita Bondada said. "I feel like there's always something I could be doing with my time that will help more in my career or college."
Considering CHS's overachieving student body, it is natural for many of us to feel compelled to get something done. It may seem proactive, but it is not necessarily the best idea.
"If I'm always working or doing something, I don't give my mind a break and then I get really stressed out and obviously that negatively affects your health," CHS sophomore Keertana Narayanan said. "So I think it's really important for both my immune system and my mental health that I relax."
Taking time to ourselves over break has many benefits. For one, resting can help us rejuvenate before second semester. The first semester starts slowly, unlike the second semester, which quickly picks up right where the first left off. Including exams in the spring, the second half is arguably more strenuous. Acknowledging this, it is a good idea to rest in preparation for what's to come.
Independent from school, the holidays are a magical yet stressful time of the year. The hectic winter activities can be exciting but quite tiring. In wanting to make the most of our time, we end up taking on more than we should.
It is important we find a healthy landing spot. Life already goes so fast, yet we run even faster, trying to experience as much as possible. But in doing so, our memories simply blend together and fade unceremoniously from our minds.
Instead, we should spend more time doing undemanding activities like sipping hot chocolate or making paper snowflakes. Even if it is as simple as that, the time we take to ourselves goes a long way.
Or if we truly wish to leave the house, we could go to our local library. Not only do libraries host a variety of holiday-themed special events, but they are a great way to be surrounded by people while still relaxing with a book. In a way, reading can provide the same jam-packed vacations.
"Books can be a way for people to go on adventures," Valley Ranch Library librarian Amy Atherton said.  
So when the winter break finally comes around, let's all make sure to keep thoughts of study and school away – just for the next two weeks.
About the Contributors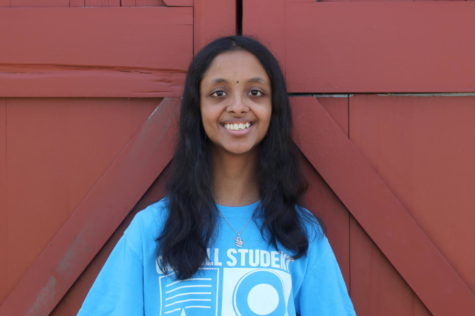 Shravya Mahesh, Entertainment Editor
Shravya Mahesh is a senior and Entertainment Editor for The Sidekick. You can usually find her blasting pop music in her room, snacking on cookies while...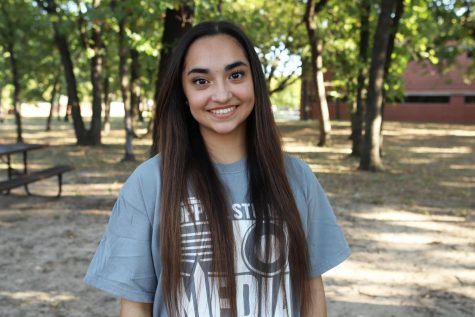 Camila Flores, Staff Photographer
Camila Flores is a senior and third-year staff photographer on The Sidekick. In her free time, she enjoys taking photos of friends and going to dance....